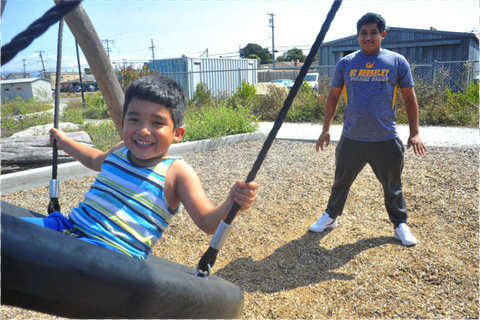 26 Sep

Contra Costa County Ranks No. 6 Among California Counties for Families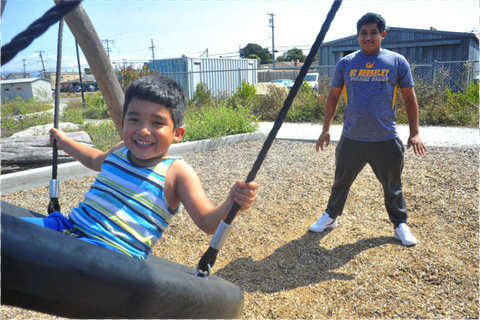 A grade of A+ for diversity helped Contra Costa County get ranked No. 6 in California to raise a family. Here, a father and son spend time in Richmond's Unity Park in September 2020. (Denis Perez-Bravo / RP file)
By Joe Porrello
Out of California's 58 counties, Contra Costa has been ranked No. 6 in which to raise a family.
Stacker, a media company that specializes in data analysis, based the rankings, which it released Sept. 1, on data from Niche. Niche grades counties on a number of factors  like weather, schooling and housing. It gave Contra Costa County an A in seven of 11 discrete categories and an A overall. Moraga, San Ramon and Twin Creeks are among its list of best places to live within the county.
Contra Costa County Supervisor John Gioia, who represents Richmond and surrounding areas, said he believes two of the main factors contributing to the county's spot in the rankings are its diversity and cultural opportunity; he noted 25% of its residents are immigrants.
The county's ethnic and economic diversity earned it an A+ from Niche. Of its nearly 1.2 million residents, 42% are white; 26%, Hispanic; 18%, Asian; and 8%, African American. Seventy-two percent of residents have received at least some college education, according to Niche.
Public schooling received an A, with Campolindo High, Miramonte High and Dougherty Valley High leading the way among county public high schools.
Gioia said the county still has lots of room to improve. Indeed, it received grades of C+ or below in three of Niche's categories. Additionally, Gioia said schooling is a top priority.
The West Contra Costa Unified School District is particularly struggling.
Of the 272 public schools in the county, the highest ranking WCCUSD school is Middle College High School at No. 50. The highest ranking district elementary school is Madera Elementary at No. 114.
The bottom 16 schools on the list are all from WCCUSD — 14 elementary schools and two middle schools — and Kennedy High is ranked the worst high school in the county, with Richmond High right behind it.
>>>Read: 'Kennedy Is Still Stuck': School Board Addresses Equity Issues at Richmond High Schools
And West Contra Costa County is not only having issues with its schooling.
On Niche's list of the best places overall to live in CCC, Richmond, North Richmond and San Pablo were unranked. Out of 49 communities, Niche ranked the top 31.
The county's problems as a whole should come as little surprise with its lowest grades stemming from how expensive it is to live here.
With a median monthly rent of $2,061 — about $900 more than the national median, the county received grades of D- for cost of living and D+ for housing.
Gioia said Contra Costa needs to also improve upon its equity, citing pollution in certain neighborhoods that doesn't exist in others as an example.
Similarly disproportionate is the amount of crime that takes place in particular areas of Contra Costa County.
Juxtaposed with the national average, the county altogether has lower rates of property crimes and violent crimes per 100,000 residents but a slightly higher robbery rate and almost twice as many motor vehicle thefts.
Niche also ranked Contra Costa the sixth-best county to live in in California; nationally, it came in at No. 244 out of 3,164.