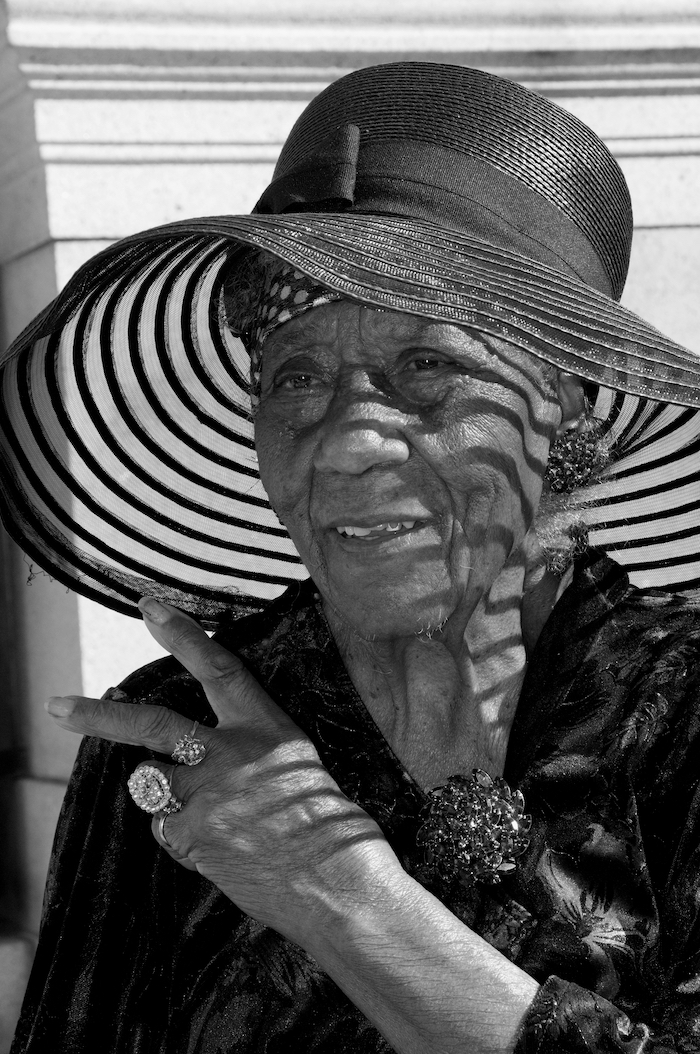 05 Jun

'Mayor of Parchester' Honored With Memorial Garden
RP Staff Report | Photo by Ellen Gailing
Beloved Richmond icon Mary "Peace" Head was memorialized in the community she loved with a garden named in her honor, complete with a bench and a plaque bearing her name.
About 30 people attended a small dedication ceremony May 17 at the Parchester Neighborhood Center to honor and remember the woman known as the "Mayor of Parchester."
"I can't think of a better thing to do than to have her here outside, enjoying the sun and in the garden with the children," said Goretha Johnson, a longtime friend who spoke at the ceremony. "Every time we look at the bench, we remember what she gave to the village and what made it so uniquely ours."
Head, who died in April 2017 at age 94, worked as a "Rosie the Riveter" in the Richmond Shipyards, building Liberty ships after moving to the Bay Area from Shreveport, Louisiana. She reportedly held a "Peace Prayer" before entering the shipyard, which led to her being given the nickname "Peace."  Over the years and through all of her contributions, she became a beloved figure in Richmond.
She and her husband LeRoy moved to Parchester Village in 1950s and raised their four children there. Their family was one of the first home owners in the newly formed majority African American neighborhood of 400 single-family homes after WWII.
Her youngest daughter, Brenda Sanchez, said Head "would flip over" about the dedication and being honored, as she was an avid gardener.
"She's still right here. She meant so much, everyone knew Mrs. Peace," Sanchez said.  "I always knew my mother was gonna be something. She is history."
Sanchez said her mother's legacy is inspiring the younger generation to do better and be greater in their lives.
Richmond Mayor Tom Butt said his office has been looking for a way to remember Head, who he called a Richmond icon.
"This has been a long project of the mayor's office, but we've had a lot of help from Park and Rec people, and other people who volunteered to clean this garden up and make it nice," Mayor Butt said at the ceremony. "I can see Mary [now], she's sitting right here on this bench, and when the music starts she's gonna get up and dance."
Butt said it's a fitting tribute to have a place in Parchester Village where everyone can remember the woman who built warships while praying for peace.
"Everybody in Richmond knew who she was, and she was everywhere in Richmond," Butt said. "There wasn't an event or happening anywhere in Richmond that Mary wasn't there, front and center."