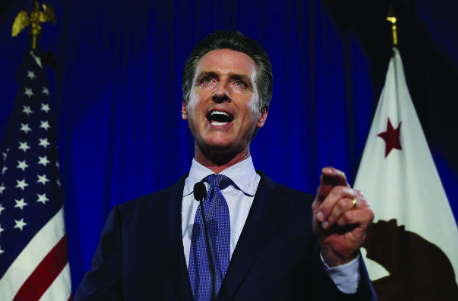 07 Apr

Newsom Says State Continues to Acquire COVID-19 Beds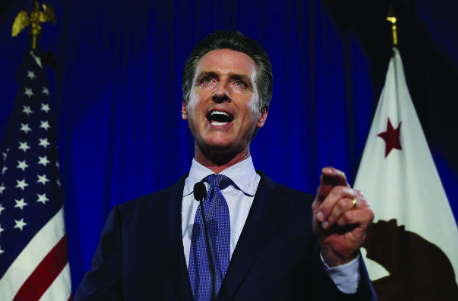 By Edward Booth
Governor Gavin Newsom on Monday gave an update on the state's efforts to increase availability of hospital beds in California as the coronavirus pandemic is expected to worsen over the coming weeks and hits a projected peak in May.
"We're well on schedule," Newsom said.
The state government's ongoing plan involves acquiring 50,000 beds beyond the 70,000 that's normally available.
California hospitals, a total of 417, maintain a capacity of about 70,000 beds, and have been asked to increase that capacity by 30,000, said Newsom. The government has been seeking sites across California to fill another 20,000 beds.
Newsom said the state had successfully locked down 4,613 beds so far. The hospital system, he said, also believes it can reach several thousand more beds than the original 30,000.
Newsom gave the address from the Sleep Train Arena, the former home of the Sacramento Kings. The Sleep Train Arena is one site among many that's being transitioned for COVID-19 beds, offering 400 beds beginning April 20 for patients discharged from the hospital system and those with mild or moderate symptoms, Newsom said.
The venues include the Craneway Pavilion in Richmond, which is being transformed into a 250-bed facility and should be ready later this month, according to health officials.
Newsom said that, as a result of the virus, 1,085 California residents had been put in intensive care units, 2,509 had been hospitalized and 343 had died as of Monday morning.
He also said nearly 82,000 people had filled out applications for the California Health Corps, an effort to increase the amount of healthcare workers in California that began last week.
Vivek Ranadivé, owner of the Kings, said during the press conference that there was no question Newsom was the "best governor in America." He thanked people on the front lines for their service.
Ranadivé said the Kings had always believed their efforts were bigger than basketball, and if they could use their platform to make a difference, that's what they needed to do.
The arena, he said, was an iconic venue in sports history, namely where Labron James played his first game.
"And now, it's going to be taking care of Californians," Ranadivé said. "We thought we were done with this area when we moved out, but, in fact, the arena lives on."