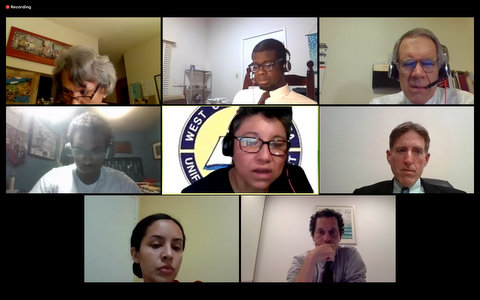 26 Jun

WCCUSD Plans for Reopening, May Not Bring Back Superintendent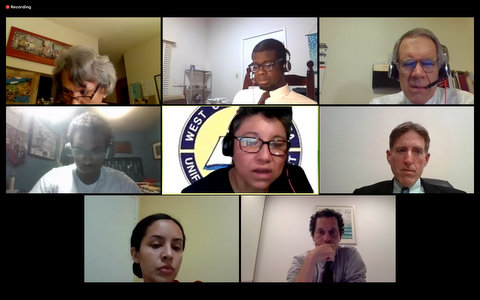 The West Contra Costa Unified School District board discussed the future of its superintendent and schools at a meeting Wednesday.
By Edward Booth
Matthew Duffy's contract as superintendent of the West Contra Costa Unified School District won't be automatically renewed next year, the school board announced at its meeting Wednesday.
The decision was based on a performance evaluation June 15 in which Duffy received an "intermediate" rating.
Board member Mister Phillips said at the meeting that Duffy was ranked on a five-point scale in a variety of areas. Duffy averaged an "intermediate" score, which is the second-lowest possible score. As a result, Duffy's contract wasn't automatically renewed, though the board still could renew his contract at a later date.
Phillips said he believes the board has a duty to start searching for a new superintendent in the fall because Duffy's contract is set to expire at the end of the 2020-21 school year. Setting up a search now would give the board sufficient time to conduct it and receive ample community input by the end of spring 2021, Phillips said.
Duffy has been superintendent since 2016. He replaced Bruce Harter, who stepped down after a decade in the role after the district was hit with allegations of mismanaging its bond construction program.
In other news, the district is preparing a plan to reopen schools in the fall, which is set to either involve a hybrid of distance and in-person learning or operate entirely through distance learning.
Duffy said a first draft of the plan is being developed by a task force, which has been meeting each Wednesday for three weeks. The county deadline for the plan is July 20, but the task force set an internal deadline of July 9 for a first draft, which it is expected to share with the board and the community in some form.
"We all want to use this opportunity to think really transformatively about education now that we are really in a different space," Duffy said. "The primary purpose of our plan is first and foremost to get our students back to school and get them back to school safely."
The biggest challenges for reopening, according to Duffy, are facility capacity and readiness, along with staff health and well-being. He said many staff members are dealing with their own problems, such as taking care of family members who could be sick and managing their own health.
The budget is also a major issue in regards to COVID-19, Duffy continued, as the district needs to consider whether it has enough money to pay for safety materials, staff needs and other unexpected costs that may arise.
The district is running scenarios to see what classes would look like in socially distanced spaces, which require the removal of classroom furniture and equipment. A typical socially distanced classroom currently supports only 12 students, according to Duffy's presentation.
It could help, Duffy added, if the county officially allows the schools to design for a social distance of four feet, rather than six feet.
Every student in the district should have access to a Chromebook by August, said Tracey Logan, the district's chief technology officer. Internet hotspot outreach is continuing this summer, supported by a $161,000 donation from the Menlo Park and Neighborhood communities Ed Fund, which was drawn from the Silicon Valley Community Foundation, according to the presentation.
On average, 83% of students participated in distance learning each week since it went into effect in April, according to the presentation. The majority of students who don't have reliable internet access are in Richmond and San Pablo, Logan said. Outreach efforts are ongoing for 753 students who were marked absent for six consecutive weeks, about 2% of the total school population, said Duffy. According to a demographic breakdown: 431 of those consistently absent are Latino, 196 are African American, 297 are English learners and 106 are in special education.
Logan said the district is trying to reengage these students with phone calls and potential home visits and thinking about what else it could do to support them before school starts up again.
Kathleen Romero, a representative of the Teamsters 856 union, said it was important to consider classified staff, which include custodians, nurses and others who do not work in an instructional capacity, when thinking about the equity issues involved with internet and online learning. Many classified staff members haven't been expected to do much over the internet so far, Romero said, and she doesn't want them to be left behind.
Board president Stephanie Hernández-Jarvis said the district needed to focus on students and their mental health during the crisis, particularly when it comes to those who have been absent. She said the members needed to understand what the particular experience was for Black and Latino students with distance learning.
"We need to completely account for those 753 students," Hernández-Jarvis. "We need to know what happened, how did we essentially let them slip through the cracks."