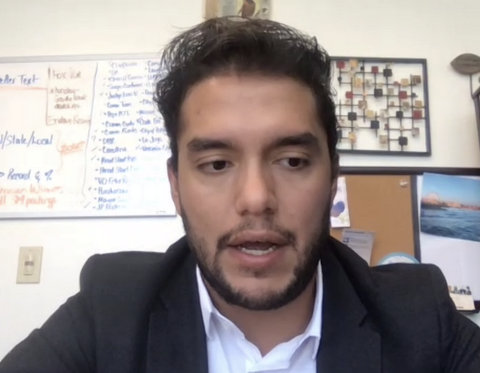 27 Jul

Presidential Politics Loom Over 2020 U.S. Census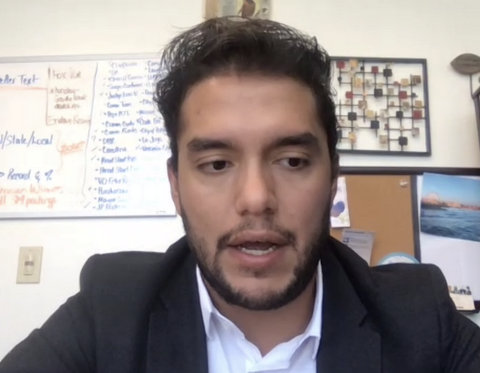 "We interact with people who ask, 'I heard they are asking for citizenship information,' which is simply not true," said Nestor Lopez, an economic development analyst for Hidalgo County, Texas, which sits on the U.S.-Mexico border.
By Michael J. Fitzgerald
Getting an accurate count of U.S. residents by the Census Bureau — always a challenge but made even more so because of the COVID-19 pandemic — is now being hampered by presidential politics.
"Political interference by the administration has further complicated the work of the Census Bureau career professionals," Arturo Vargas, chief executive of the National Association of Elected Latino Officials, said Friday.
Vargas made his comments during a one-hour teleconference sponsored by Ethnic Media Services focused on census issues.
The political interference came in the form of a July 21 policy memo signed by President Trump that would effectively block undocumented immigrants from being counted in the final tally of the census.
"The policy memo is asking for the Secretary of Commerce — after the census itself is completed — to somehow remove from the count of every state a certain number of persons believed to be undocumented immigrants," Vargas said.
Whatever process the government used would be "extremely imprecise," he added.
"There is no way to determine the exact number of individuals who are undocumented. This amounts to nothing more than cooking the numbers," Vargas said.
The Trump memo has already been challenged in lawsuits filed by Common Cause, the American Civil Liberties Union and others.
"Every decennial census in our nation's history has included every person who lives in the United States, regardless of citizenship or immigration status, for purposes of apportioning congressional representation," the ACLU lawsuit says. "Defendant Trump's new 'policy' set forth in the memorandum therefore not only violates the plain and unequivocal text of Section 2 of the Fourteenth Amendment and related Supreme Court precedent, it also departs from hundreds of years of consistent census practice."
John Yang, president of Asian Americans Advancing Justice said the goal of census hasn't changed, despite the presidential attempt to influence the final census tally.
"The goal is to make sure all of our communities are fairly and accurately counted," Yang said. Most important is that everyone should respond to the census regardless of immigration status, he added.
"It is imperative for our communities to rise above the fear tactics and misinformation that are being used and to participate in the census," Yang said.
The fear tactics — which earlier included the threat of including a citizenship question on the census form itself — have already had a negative effect on getting an accurate count, several teleconference speakers said.
"The messaging has been affecting our community," said Nestor Lopez, an economic development analyst with Hidalgo County, Texas.
If the census shows a lower-than-accurate count of residents, it will affect elected representation as well as economic help for the region, he added.
"Months after the citizenship question was taken down by the Supreme Court, we are still facing the effects here," he said. "We interact with people who ask, 'I heard they are asking for citizenship information,' which is simply not true."
Marilyn Stephens, assistant regional census manager for the Atlanta region, said census offices across the U.S. are gearing up for a massive follow-up effort to reach people who have not yet responded to the census questionnaire.
The follow-up operations were originally scheduled to begin in May and end this month but now will run from Aug. 11 to Oct. 31.
"On Aug. 11, we will start with non-response follow-up," said. "That is traditionally the largest operation in the census. We must account for all households in the nation."
That follow up will include talking to neighbors, building managers — anyone who can help ensure that every resident is included, she said.