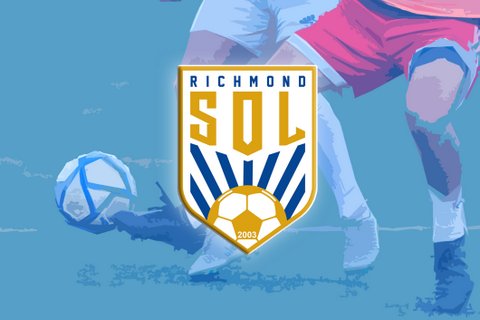 21 Aug

Richmond Sol Football Club Joins National Soccer League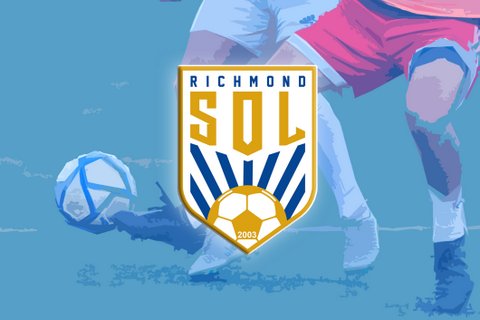 (Illustration by Denis Perez-Bravo / Richmond Pulse)
By Denis Perez-Bravo
The Richmond Sol Football Club has joined the National Soccer League and will form a team following tryouts Aug. 30 at Martin Luther King Jr. Park.
The official announcement that Sol FC would join the founding season of the NSL's Pacific Conference came July 30.
"There is talent in Richmond and the talent leaves. We need to keep the talent here," said team president Diego Garcia.
The team is an extension of the Richmond Sol Youth Programs established in 2003. The program offers several youth teams that try to develop athletic, social and leadership of the players through organized sports, educational activities and community service.
Garcia has seen new generations of players that want to continue playing after high school. Creating a team to play in at the NSL level is a great first step to developing professional players in Richmond, he said.
"This will encourage, motivate them and even allow them to shoot for their goal of playing at a professional level," Garcia said.
>>>Read: In Richmond, A Love of Soccer But Nowhere to Play
So far, 76 players have signed up to try out for Sol FC, and head coach Manuel Martinez, 48, is excited to see what Richmond has to offer. The coaching staff will pick 25 players.
"We want to have a disciplined team, even if they don't have the best skills," Martinez said.
At tryouts, Martinez will be looking at technique, skill and disposition. He wants players that can commit and are able to play their best, rain or shine.
"Education is the most important. Soccer is a collective game," Martinez said.
It is important for Martinez that the players chosen to play for Sol FC are able to adapt together using their skills and mentality, especially under COVID-19.
"Now more than ever we need to discipline ourselves and gain our abilities," he said.
Martinez played level four professional soccer in Mexico before he began coaching in the United States. He is the current coach director at Richmond Sol Youth Programs, where he has coached 12- to 17-year olds for several years. He is also pursuing his U.S. Soccer Coaching Education C License.
Garcia is confident Martinez will be able to develop the players on and off the pitch because Sol FC will have a structured environment that is a conduit for professionalism.
"After 17 years old, players have two options to continue playing," Garcia said.
One is to play in a adult league or Sunday league. In these recreational leagues, there is no one keeping players disciplined once the game is over.
The second option is to play at a college level, with the educational goals and financial costs that come with it. And there is no guarantee that they would be able to play on a Division I team, Garcia said.
Therefore, there is a need for semi-professional soccer in Richmond, he said.
Sol FC is the second team to join the NSL Pacific Conference in the Richmond and San Pablo area.
San Pablo Football Club announced July 16 that it had joined the NSL. It has held tryouts, formed the team and played two preseason games.
Having two teams in the same league from the same area will elevate the game, Garcia said.
"We are so close. We are neighbors, and because of that, the players will know each other and it will bring a friendly competitive atmosphere," he said.