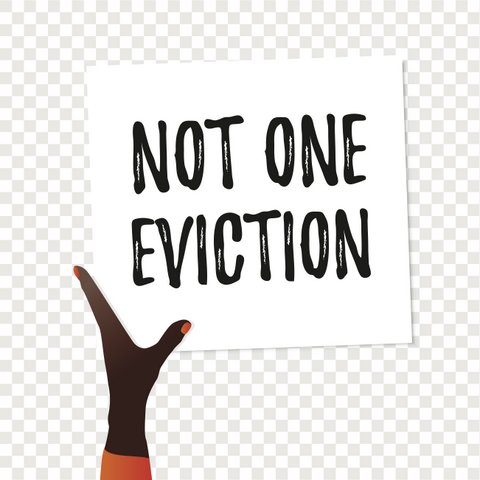 01 Sep

Gov. and Lawmakers Cut Last-Minute Deal for Renters Before Evictions Resume Sept. 2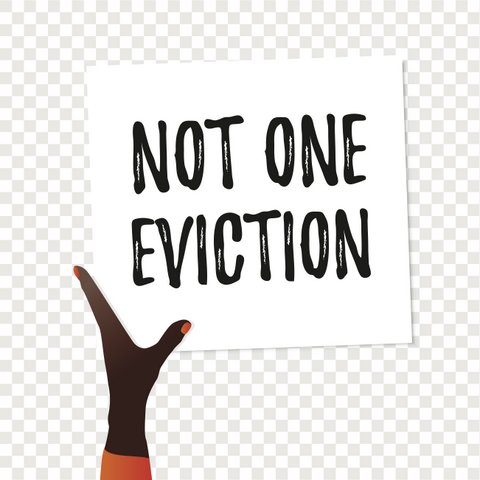 By Antonio Ray Harvey | California Black Media
The clock was ticking as California Gov. Gavin Newsom and lawmakers circled up to cut a deal to save the state from the wave of evictions they expect would happen when the state's moratorium on evictions ends this week.
This past weekend, Newsom, Senate President pro Tempore Toni G. Atkins (D-San Diego), and Assembly Speaker Anthony Rendon (D-Lakewood) reached agreement on Assembly Bill 3088.
AB 3088 would enact the COVID-19 "Small Landlord and Homeowner Relief Act of 2020 (called the "Homeowner Act" for short). It would prevent mass evictions of California tenants who have not been able to pay their rents since March due to the impact of the coronavirus pandemic.
"The agreement protects California renters with COVID-related economic hardship by eliminating the possibility of eviction from March 2020 through Jan. 31, 2021, so long as the tenant makes certain declarations and partial payments going forward. Tenants are still responsible for repaying unpaid rent eventually, but it can never be the basis of an eviction," Newsom said in a written statement.
AB 3088 is co-authored by Assemblymembers David Chiu (D-San Francisco) and Monique Limón (D-Santa Barbara) along with Senators Steven Bradford (D-Gardena) and Anna Caballero (D-Salinas).
The governor said the agreement also protects small property owners from foreclosures by expanding the Homeowner Bill of Rights to cover adjustments like some mortgage forbearances on all properties from single-family homes up to four units owned by small landlords.
Over 2.8 million Californians were unemployed in June and about 1 million renter households in the state have experienced a job loss as a result of the economic impacts of COVID-19, according to the Terner Center for Housing Innovation.
According to TenantsTogether.org, more than 16 million people in California are renters, and 64% of California's estimated 2.3 million African American population are people who pay to occupy housing they do not own, whether it's an apartment or house.
Newsom first issued an executive order on March 27 banning the enforcement of evictions for renters affected by COVID-19, and then extended that moratorium in early July until this week's deadline. It prohibited landlords from removing tenants for non-payment of rent and halted evictions by law enforcement or courts. Proceedings to remove people who owe back rent are scheduled to resume Sept. 2.
Responding to thousands of comments from tenants who fear homelessness to small landlords who face losing their livelihoods or fear bankruptcy, the Judicial Council and California Chief
Justice Tani G. Cantil-Sakauye provided more time for the governor and the Legislature to develop and enact policy that would give affected Californians a lifeline. Their intervention could prevent the state's homelessness crisis from getting even worse and save the real estate investment business from crashing.
Toyin Dawodu, a property owner in Southern California, says his livelihood is being threatened by a renter who has "become a nuisance."
The occupant in Dawodu's four-bedroom home in Riverside County's Cathedral City has not paid rent since November 2019, he told California Black Media. But Dawodu says he has been making mortgage payments and home association fees, totaling north of $2,500 each month, for nearly a year now.
The renter was already living in the home when he purchased the property, according to Dawodu. After becoming the owner, he says he gave the person a legal 60-day notice to vacate the home on Jan. 25 of this year. But then the COVID-19 pandemic worsened in the United States about a month later. Since the governor signed the moratorium on evictions, Dawodu said he has still met his mortgage obligations, but he has not been able to evict the tenant.
Dawodu says any state legislation or federal order that protects renters has to include relief for landlords as well, arguing that people who rent houses help to strengthen local economies and ease the shortage of affordable housing in the state.
He told CBM the governor's current executive order lumps all delinquent tenants into the same category with people who cannot afford to pay their rents due to the COVID-19 crisis.
Dawodu says he understands the dilemmas the coronavirus has caused and the disadvantaged people it affects. But his life and the well-being of this family have been altered too. He doesn't get funds to cover his expenses, he said.
"From my point of view, if the government wants to help people who cannot afford rent or are affected by COVID-19, commission immediately the reimbursement of landlords for the exact amount, and then they can pay the note for the tenant," Dawodu said. "But right now, they are trying to create a law where the landlord is being asked to pay the note for years until the tenant can pay the landlord back, which is grossly unfair."
The new bill, AB 3088, is a renegotiation of an older bill, AB 1436, which was viewed as an option for tenants to bypass paying rent payments without valid proof of being affected by COVID-19. AB 1436 would have also allowed renters to withhold payments until 2022, the California Apartment Association asserted.
The CAA is the nation's largest statewide trade group representing owners, investors, developers, managers, and suppliers of rental homes and apartment communities. CAA worked with lawmakers to draw up AB 3088.
"We applaud the Legislature and governor for advancing legislation with protections for tenants truly harmed by COVID while ensuring that owners can evict nuisance tenants and residents who can afford to pay rent but choose to game the system instead," said Tom Bannon, Chief Executive Officer of the CAA. "We will continue to work on proposals to help housing providers recoup lost rent in the near term. More must be done to help our mom-and-pop landlords."