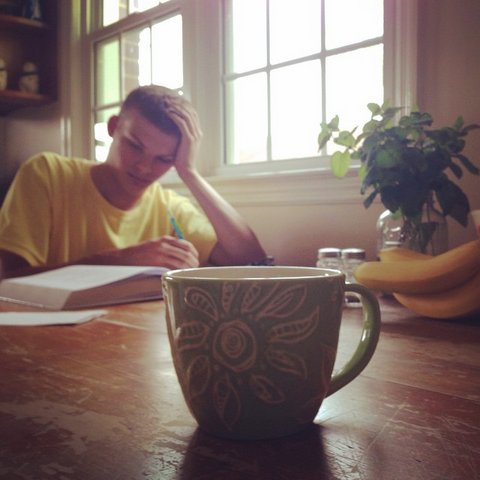 05 Nov

Distance Learning Presents Challenges for Students, Parents and Teachers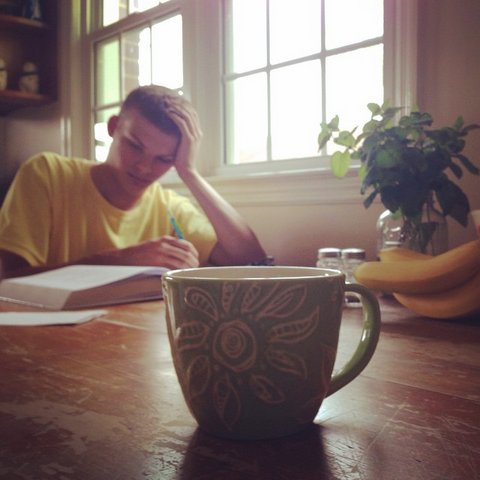 (Melody via Flickr / CC BY-NC-ND 2.0)
By Joel Umanzor Jr.
Distance learning is the new reality this fall for many students, their parents, teachers and school administrators in West Contra Costa County.
This mode of education — prompted as a reaction to the pandemic — has sparked plenty of concerns and presented challenges for everyone involved.
And opinions about how well it works are mixed and changing over time.
A Gallup poll released in August, says 36% of parents were in favor of returning to in-person instruction in schools, down from 56% in June. The poll also says 28% of parents wanted to continue remote learning, an increase from 7% in June. And 36% were in favor of a hybrid system that mixed the two.
San Pablo resident Judith Lopez helps her two grandchildren with their distance learning activities while their mother is working during the day. She says keeping the children's attention has been extremely difficult for her.
"They tend to get easily distracted during the day," Lopez said. "And I feel like I have to monitor my [8-year-old grandson's] internet activity because he likes to open new windows and not pay attention."
Lopez's daughter Aracely Hernandez said she appreciates her mother's help, but it has been difficult because her mother is not technologically savvy and it takes her some time to become familiar with distance learning details.
"My mom has been a huge help to me because I work six out of seven days in the week and don't have the time to monitor the kids and their progress at school," Hernandez said. "My son has not had problems in school prior to this year. His teachers have always had positive things to say about him but I've gotten a lot of texts from his teacher this year because he gets distracted."
Hernandez also said that she is concerned about her 6-year-old daughter in kindergarten and the impact distance learning will have on her education over the long-term.
"She is having a hard time nailing down her writing, and it worries me because I don't want her to be behind going into the next few years," she said. "The basics of kindergarten are supposed to lay the foundation for the rest of elementary school."
Hernandez said she believes that ultimately the various school districts statewide will have to figure out a solution to get children back to the level of education they had before the shelter-in-place began.
"I think that setting up a way to split the classes to have half-time distance learning and half-time in-person classes is going to have to come sooner or later because this virus doesn't seem to be slowing down anytime soon," Hernandez said.
For Richmond stay-at-home mother Lidia Mendes, the task of keeping her three children, who range in ages from 8 to 17 years old, is a full-time job.
"Even though the school day only goes about four hours or so, there is so much you have to do to make sure that they don't fall behind," Mendes said. "The real challenge I think comes with making sure they are not distracting each other, their classmates or their teachers."
Mendes said that because of the nature of Zoom and other conferencing services, there is concern children are using the chat feature and not paying attention to their teachers.
She's not alone in her concern.
A June Gallup Poll to gauge parents' concerns about distance learning showed more than four out of 10 parents said that physical distance and their children's attention spans were the biggest challenges.
>>>Read: WCCUSD Students Reflect on Challenges, Benefits of Distance Learning
Debora Damaris, an online after-school program volunteer, said keeping students engaged in virtual activities has been the most difficult part of her job because of how long the students have already been in front of a screen during the day.
"It's been tough because we have activities such as yoga, crafts or even homework help where traditionally kids would be able to separate into smaller groups, learn with each other and be able to have help hands on with different projects," Damaris said. "Just getting them to not leave the chat has been probably the hardest part because they already are spending so much time in a virtual space."
In an April, the Harvard Business Review offered advice on how to deal with "Zoom fatigue," the result of the eyes being stuck in a "constant gaze" in which the brain is continuously interpreting information.
Before this school year began, the Centers for Disease Control and Prevention added methods of dealing with "Zoom fatigue" to their distance learning parental resource kit.
The CDC's guidance includes various activities for parents to combat this exhaustion, yet families are not the only ones feeling it. Teachers in the West Contra Costa County Unified School District have also felt the limitations of having to use online conferencing platforms to communicate with their students.
Maya Kosover, who has taught at Richmond High School for the past six years, said that because students now have to break down information over technology, classroom instruction has become a to-do list rather than collaborative effort between classmates.
"It's just formulaic," Kosover said. "Especially in my classroom, I like to provide learning experiences where kids are up and moving."
Kosover added that because students don't seem as engaged through video conferencing, the energy that is usually felt in person has been lost.
"One of the biggest challenges seems like the lack of joy and just human connection," she said. "There is an energy that is shared in a classroom with laughter, encouragement, support and collaboration which is hard to mimic on a platform like Zoom."
"It feels isolating."
>>>Read: Distance Learning Raises Questions About Mental Health
Lopez said that she has been fighting that feeling of isolation for her grandchildren by limiting their screen time per day and taking them to the local parks to get fresh air and interact with other children.
"I try to take them out because they haven't seen other kids in so long and going to the park gives them something to look forward to every day," Lopez said. "Hopefully soon they'll be able to see their friends at school again."
In regards to feeling safe at the park in the midst of COVID-19, Lopez said that she believes that as long as her grandchildren stay physically distant from other children, wear their masks and properly sanitize, frequenting the park is no more dangerous than going to the grocery store.
Attempts to reach the West Contra Costa Unified School District were unsuccessful. According to its website, in-person instruction has been suspended across the district with no date set for a return.