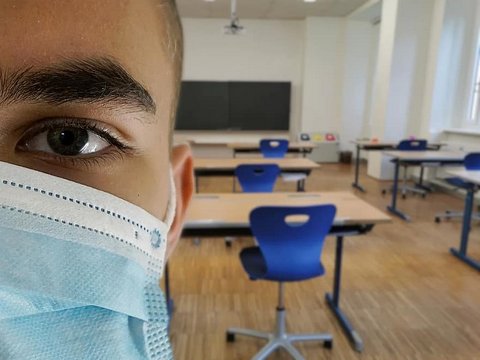 03 Aug

WCCUSD Students Reflect on Challenges, Benefits of Distance Learning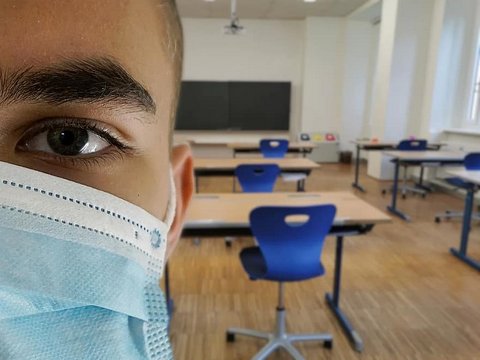 By Maria Bernal
With school starting soon, some West Contra Costa students say that while they understand the need for distance learning, it makes it harder for them to learn.
In an attempt to reduce the sharp rise in COVID-19 infection rates being seen in Contra Costa County and other areas, Gov. Gavin Newson announced that schools in closely monitored districts could not offer in-person classes in the coming fall semester.
"I feel like it's also for the best because we all need to stay healthy and safe. I am hoping this year goes well because it's online," said 14-year old Richmond High student Adeline Vargas.
Kennedy High sophomore Hector Munoz said he approves of the decision as well. "I feel great. I have more flexibility with my schedule and I also feel safer than going to school in person," he said.
Many students, on the other hand, miss their friends and teachers, as well as the feeling of reuniting after the summer break.
"Usually, I'd be really excited to start school again because I get to see everyone I didn't see for the whole summer. I would be pretty excited about it, but this time we are starting online," said Vargas.
>>>Read: The Drama of Distance Learning in a Pandemic
Students say they feel stressed and anxious about returning to school electronically next month, but accommodations are being made to support students in the new learning norm.
"I'm not really looking forward to it. It's harder to learn and understand the curriculum without the classroom setting and environment," said Fatima Ashraf, a sophomore at Summit K2.
West Contra Costa Unified School District recommends that students "set up a quiet space for learning," but some say that that might be difficult.
"Sometimes, I feel like I am not as motivated at home as I would be at school," said Vargas. "I am having trouble focusing because of how different the two environments are."
Ashraf said that schools need to be more accommodating. "I think [schools] need to give us more time for assignments and be understanding of people's conditions at home and know that sometimes they won't be able to attend classes or turn things in on time," said the 15-year-old.
WCCUSD's Distance Learning Guides recommend that students should spend 2-3 hours a day on coursework, but that can prove challenging for some.
Students such as Jorge Orozco, a 15-year old sophomore at Pinole Valley High School, have additional responsibilities at home, which can make their homes difficult spaces to learn.
"I feel like it's a little overwhelming because, since I'm at home, my parents ask for my help more often, and I kind of put off my [school] work for a later time once I'm done with helping them," said Orozco.
15-year old Hector Munoz of Kennedy High, who shares similar obstacles at home, wants schools to remember the struggles students face with distance learning.
"[Schools] should keep in mind that some students that do not have the best living conditions need to share their space with others, so they may not be able to focus and finish an assignment that is due on the same day," said Munoz.
>>>Read: WCCUSD Board Urges Distance Learning: It's 'Life and Death'
Newsom has tried to ease some distance learning issues by authorizing $5.3 billion in funding for school districts to provide students with internet connectivity and devices to take lessons and complete schoolwork on. In April, WCCUSD gave 23,000 Chromebooks to students.
Munoz said connectivity issues last semester affected his group projects, Zoom calls and schoolwork.
But students in the district said they have to be patient with the new learning system and are hopeful their teachers can adjust as well.
"Teachers took forever to grade my assignments and refuse to mark it turned in until they've finished grading it, so a lot of my assignments looked overdue or undone," said Ashraf.
WCCUSD adopted a credit/no credit grading system, but the dramatic shift left students feeling disoriented.
Orozco said his grades have suffered since classes moved online.
"I lack the support of a teacher helping me with the subjects I struggle with," said Orozco. "I'd much rather do it in person because I get that extra help from fellow students and teachers without having to wait a day or two for a response to an email or text message."
It is unclear when schools will return to in-person instruction, but students are trying their best to navigate their new normal and be optimistic.
Adeline Vargas, the Richmond High sophomore, urged her fellow students to take these challenges in stride.
Do not "stress about the big changes that are going on in the schools," Vargas said. "Even if online learning may be difficult at times, we will all overcome this big change because, believe it or not, sooner or later, we all have to accept the fact that this is the world we live in now."