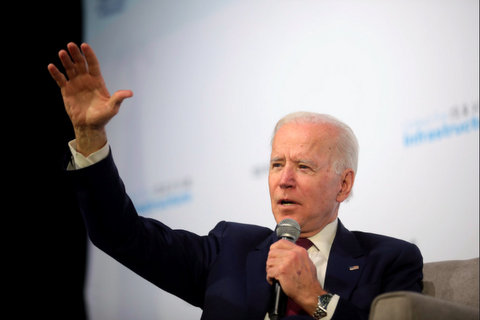 07 Nov

Biden Defeats Trump, Bay Area's Harris Breaks New Ground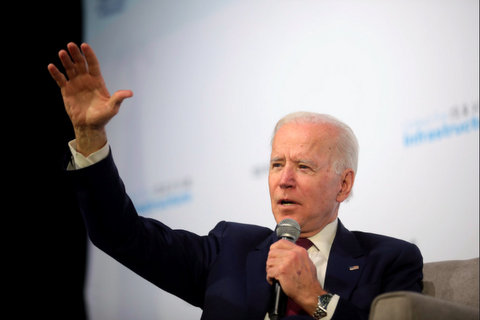 Joe Biden at the Moving America Forward Forum hosted by United for Infrastructure at the University of Nevada, Las Vegas on Feb. 16, 2020. (Gage Skidmore via Flickr)
By Edward Booth
Former Vice President Joe Biden was declared the winner of the presidential election early Saturday, clinching the vote in Pennsylvania and surpassing the necessary 270 electoral vote threshold to defeat incumbent Donald Trump.
Kamala Harris, a California senator and former attorney general, was also elected vice president of the United States. Harris is the first woman, Black woman and Indian American woman to serve as vice president. She is an Oakland native and also the former district attorney for San Francisco.
Biden's career in national politics began with a 1972 victory in a Delaware senate race. He subsequently served in the senate for about four decades. Biden previously ran unsuccessfully for president in 1988 and 2008. Biden served for eight years as vice president under Barack Obama. At 77 years old, he will be the oldest man ever sworn in as president.
By the end of Election Day on Tuesday, the presidential election was at a standstill, with several states too close to call. Trump prematurely declared victory Wednesday, but his lead in battleground states diminished throughout the week. Biden eventually flipped Wisconsin, Michigan and Pennsylvania, all states that voted for Trump in 2016. As of press time, four states remain uncalled: Georgia, Arizona, North Carolina and Alaska. Biden maintains a lead in Arizona and Georgia.
Election Day officially happened Tuesday, but many voters didn't vote in person this year, instead sending in their votes by mail or dropping them off. More than 101 million Americans cast their vote early, according to the United States Election Project, a nonpartisan website that tracks county level data. Much of reason for using distanced voting is because of the threat of COVID-19, which continues to surge.
The election represented a historic turnout: Over 160 million Americans cast their votes, or 66.9% of the eligible population, according to an estimate by the Election Project, compared to about 139 million in 2016. That's the highest rate since 1900, when 73.7% of Americans turned out to vote.
On Wednesday, Biden broke the record for total votes received, passing the record Obama set in 2008. With many votes still left to count, Biden stands at roughly 74.5 million votes, about 4 million above Trump, according to the New York Times.
Contra Costa County overwhelmingly voted for Biden, with about a 73% approval, according to the county elections office unofficial results released on Friday. The county elections office estimated Friday that 70,000 votes remain to be processed.