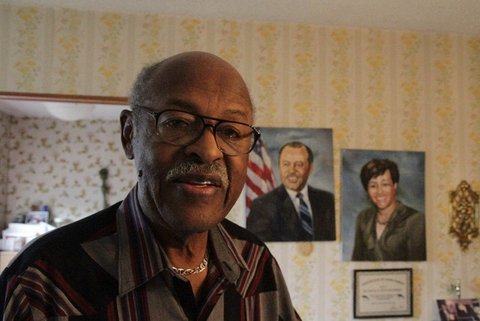 10 Nov

The Richmond I Love: Powered by a Black Political Machine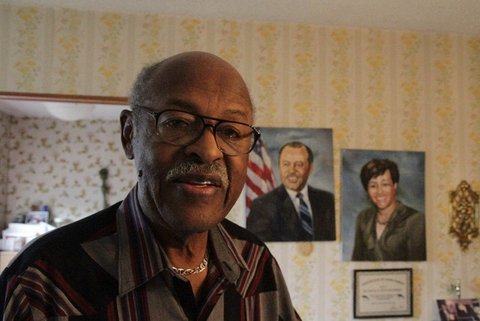 George Livingston, seen in 2011, was the first Black elected mayor of Richmond. (Courtesy of George Livingston Jr.)
By Vernon Whitmore
As a newspaper person, politics and current events have always been at the forefront of my business life.
As I think about memories of Richmond, I must go back to 1991. My first newspaper job in California was at the Daily Review in Hayward, part of the old Tribune Newspaper Group. My supervisor at the time, Mary Jurkonis, was recruited to the West County Times newspaper in Pinole. Shortly after, she called and asked me to consider joining the Times.
I was reluctant at first; however, I made the change and was asked to serve as advertising sales representative for the Richmond market. New to California, I knew nothing about Pinole or Richmond.
After researching Richmond (no Google in those days), I was advised the first thing you should do is go meet the mayor. After making an appointment, I left the office, drove down San Pablo Avenue, and, for the first time, I saw Black people and Black businesses. Then, I met the first elected Black mayor of Richmond, George Livingston.
>>>Read: The Richmond I Love: Black-led and the Meaning of Caring
Walking into Richmond City Hall at that time was such an experience — seeing so many professional Black people, it was truly exhilarating. During my life, I had always been the only Black person as part of the staffs I worked on, so this was a breath of fresh air.
Meeting Livingston turned into a very beneficial business experience that eventually turned into friendship, and he became my political mentor.
"No one could work a room like George," said his longtime friend and colleague Richmond City Councilman member Nat Bates during the eulogy at his funeral in 2012. "He wasn't just a mayor for African Americans — people from all ends of the spectrum loved him."
Livingston was one of those bigger than life individuals that even political adversaries had to acknowledge. He would keep me at the edge of my seat, providing an oral history of the politics that shaped Richmond at that time.
Along with Livingston on the City Council were Bates, Jim McMillan, Lonnie Washington, Richard Griffin, John Z, LaVonne Nichols, Rosemary Corbin and John Marquez. They were all stellar politicians who may not have always agreed on an issue but would compromise for the good of the people of Richmond.
At one point, Richmond's political power structure included Black people serving as mayor, a majority of the City Council, city manager, assistant city manager, city attorney, police chief, fire chief and most department heads. This Black political machine eventually led to the election of Irma Anderson. She was the first Black woman on the Richmond City Council before becoming mayor in 2001.
I remember those early days because I had the opportunity to see Black Power in action firsthand.
Below, left to right and top to bottom: George Livingston leading a protest on the streets of Richmond on April 4, 1968, the day Martin Luther King Jr. was assassinated;Livingston, left, with Post publisher Tom Berkley, after Livingston became the first Black person elected mayor of Richmond; the then-Richmond City Council headed by Mayor George Livingston, center; James Brown, who received a key to the city, with his then-wife Adrienne Rodriguez and then-Mayor George Livingston; Rickey Henderson, left; Run-DMC; onetime executive staff members of the city of Richmond; Irma Anderson, who was the first Black woman on the Richmond City Council and mayor from 2001-06. (Archival photos courtesy of George Livingston Jr.)