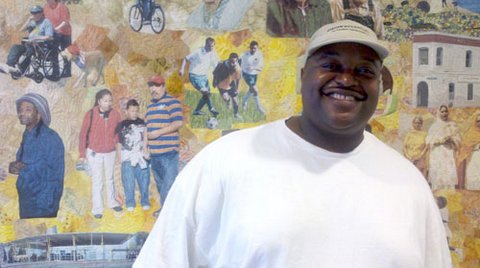 27 Oct

The Richmond I Love: Black-led and the Meaning of Caring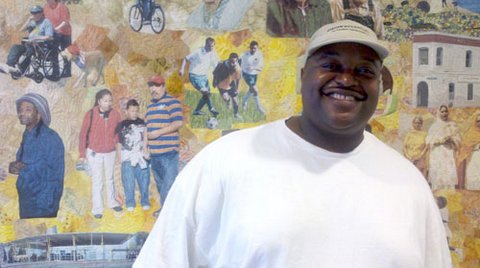 Khalid Elahi reflects on being a kid in Richmond. (Malcolm Marshall / Richmond Pulse file)
By Khalid Elahi
When I reminisce about Richmond, California, in the 1970s and early '80s, I can't help to think about all the Black-owned businesses.
Dr. Jenkins & Dr. Mines pediatrics, the Black dentist, Jim McMillan's pharmacy, Black-owned gas stations and the Black-owned liquor stores that were unbelievably suitable for kids back in those days. The liquor stores had arcade games in them, and that's where a lot of kids went after school.
We had Black-owned laundry houses, food store and restaurants — basically everything was Black-owned, which kept our community vibrant. The mentality of the people was unique. It was a time when you could be disciplined by any adult in the city. Adults back then wouldn't allow a child to be disrespectful in any form or fashion. Richmond was a kids' dream. There was constantly something positive for any kid to be involved with in the city.
Going to the library was almost like going to an amusement park. Nicholl Park was an all-star attraction for a kid. They had animals, and Moo's Ice Cream parlor was directly across the street, where everyone would migrate. Richmond had several community centers across the city that helped raise a multitude of children. They provided lunch during the summertime and daily guidance throughout the year. If you were a teenager, you had the opportunity to work for the parks and recreation department during the summer. Youth sports was the biggest thing back then. You had the Richmond Steelers and Richmond youth baseball that entertained kids year round. Better than today, not only did your parents support you, your entire family and friends of the family came to your games.
>>>Read: Khalid's Corner: Growing Up as a Richmond Kid
We had neighborhood grocery stores that sold fresh meat and vegetables and, in most cases, allowed families to have an account with them to pay at the end of the month. So the poor were looked out for as well. Richmond, in my understanding, was the meaning of caring. This is why if you are really from Richmond, you carry a certain degree of pride. We had the very best athletes with several professional players hailing from our city. Our youth baseball team won the Pony League World Series in the 12-and-under Bronco Division in 1977 and '81. We were just the best at anything we set out to do.
On Saturdays, you went to the skating ring. You weren't Richmond if you didn't experience Johnny's Diner or Doggy Diner, Ginny's Pizza or La Pearla's. To travel around as a kid, you mostly walked to your destination or caught the AC Transit bus — the 78, 78A, 72P, 72M, 69A or 69B. They had talent shows for youth all the time, giving out cash prizes. It was always Richmond Steeler dances, and as we grew older, that turned into partying at the Candlelight.
Our city officials were predominantly Black with a Black-led vision, in my eyes. There were gangs but not so much killing back then; mainly it was like the movie "Cooley High." Richmond was the Black Cowboys who rode their horses on the city streets and had several farms in North Richmond. Richmond was the best, and there is still no place that's better than home.