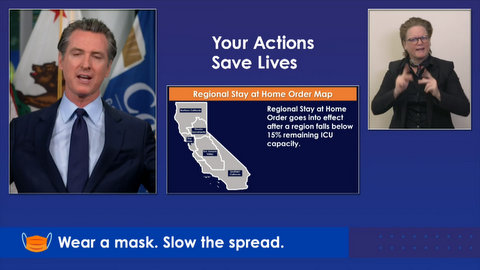 07 Dec

Newsom Announces Statewide Release of COVID-19 Exposure Notification App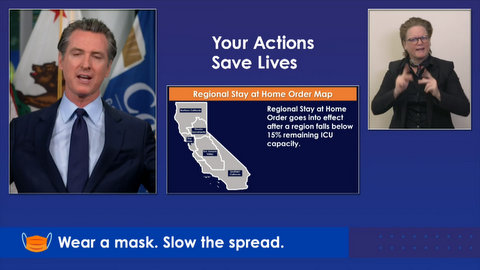 (Screenshot captured by Edward Booth / Richmond Pulse)
By Edward Booth
Gov. Gavin Newsom announced Monday that California will release a COVID-19 exposure tool statewide that allows residents with smartphones to find out if they've been exposed to the virus.
"CA Notify will help slow the spread by alerting those who opt in to receive an alert if they've come into contact with someone who has tested positive," Newsom said. "The process is private, anonymous and secure, and is one of the many tools in the state's data-driven approach to help reduce the spread."
Residents will be able to download and enable CA Notify starting Thursday. The app is voluntary and doesn't collect location information or share user identities, Newsom said.
The app works by using Bluetooth technology to exchange random codes between phones. If a user tests positive for COVID-19, they will receive a verification code, texted by the California Department of Public Health, to put into the app. If they do so, all other users of the app who've been within six feet of that person for 15 minutes or more will receive a notification of possible exposure.
The app was piloted in September at UC San Francisco and UC San Diego and was expanded in November to five other UC campuses. In total, the pilot garnered over 250,000 users and more than 60 positive test verification codes were issued.
"When combined with other actions like wearing masks and physical distancing, CA Notify can help curb the transmission of COVID-19," said California Health and Human Services Secretary Mark Ghaly in a press release.
Newsom also talked about the ongoing surge in COVID-19 cases. On Dec. 6, 24,735 cases were recorded, and the seven-day average is at 21,924 cases per day. The 14-day test positivity rate also continues to rise, from 5.6% two weeks ago to 8.4% on Monday. One month ago, the state had a 3.4% positivity rate.
COVID-19 hospitalizations are now at 10,070 patients, up 72% from two weeks ago. And intensive care unit admissions have grown 69% over two weeks, to 2,360 patients.
Newsom's regional stay-at-home order announced last week has so far taken effect in two of five regions: the San Joaquin Valley and Southern California.
The order is triggered by ICU capacity falling below 15%. As of Sunday night, the San Joaquin Valley has an ICU capacity of 6.3% and Southern California has a capacity of 10.9%, according to Newsom. Health officers in Contra Costa County and other parts of the Bay Area initiated the stay-at-home order early, though the region has a current ICU capacity of 25.7%.
"There's no one better positioned than local health officers, local leaders to understand their conditions on the ground," Newsom said.