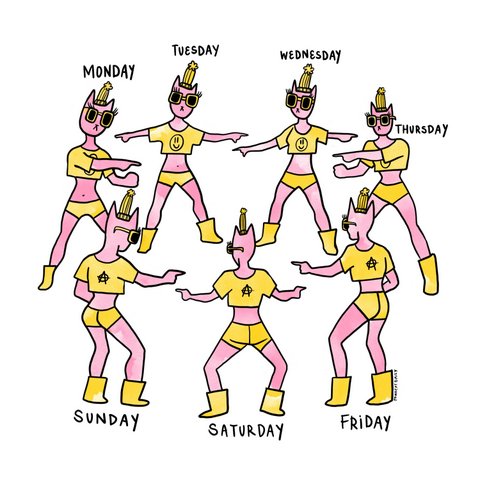 30 Apr

The World Is Changing and Nothing Stays the Same: Teens React to the Pandemic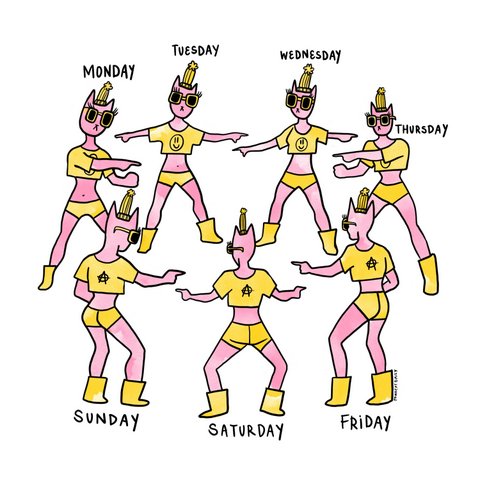 (Pink Cat illustration by Saba Moeel for Richmond Pulse)
Commentary, Various Authors 
Editor's Note: First, we asked local teens to tell us how the pandemic has affected how they think about themselves and their education. This time, we've asked them to look further outside themselves. Their responses have been lightly edited.
How has everything that has happened since the start of the pandemic affected how you see other people and the world around you?
I learned school makes most students uncomfortable. Sometimes, students break mentally because of school. Some people can't take the pressure especially in a community like Richmond. What I've seen and how we are portrayed — it's just not right and unfair for us to be treated this way for years.
My family, they're cool. They've been living and being safe. My teachers are fine.
The life that we live in today — it is what it is. Well, about our country, I don't know what to say, but I know what it is, and it's horrible.
— Michael Souksumphan, 18
During this pandemic, I learned not everybody will stay with me and keep in contact. I have lost some friends, but it doesn't really matter because I will be one step closer to achieving my goals.
Many people don't really do their work now that we are in online school. I don't know why they don't if it is easier.
I also learned my family is always going to be there for me and support me on whatever. Also, the teachers I have now are very supportive and kind and teach [well]. I wish I could meet them in person.
— Alexandra Zarate, 16
>>>Read: Learning from Home Helps Teens Understand Themselves
Studying at home was a challenge, and I'm sure other students must have some sort of similar struggle. I can understand how my peers must feel and hope they can get through this.
I learned more about the ways teachers were able to support the learning of students, and help give and show other opportunities to learn different subjects. I was glad to see how teachers were able to support their students in many different ways that still give students a chance to work on assignments and follow the college and career path they may want to take.
I learned how my family and I try to communicate and how much we mean to each other when we try to do right by each and every one of us. I learned how my teachers and mentors try to motivate students to help improve the learning of students, especially over Google Classroom. From the support of my family and mentors, I was encouraged to work hard on assignments and find better pathways. I was glad to be supported by the people in my life and help them too. I also learned how they went out of their own way at some points. I appreciate that and try not to take that for granted.
— Zuriel Rodriguez, 18
It made me realize the world is also changing and that nothing stays the same. Also, that people don't really understand, and there are many problems that need to be heard and fixed.
Along with both teachers and students having to work harder to keep learning and teaching.
— Aaliyha Sandoval, 16
School can be a really good place or a terrible place. For example, my cousin goes to a school that is really hard on her and doesn't too much care for her mental health, while I go to a school that does. Kennedy might not be the best school, but I love how caring the teachers are. They understand how hard this is for us.
I haven't learned anything new. As far as our country, a lot of racist things have been happening, but it has always been like that. So when it comes to learning something new about my peers or country, I am all caught up.
— Hitarjanea Smith, 15 
What I have learned about life is that whoever cares about us, they're going to check up on us or share their time with us. I learned to accept me the way I am and to be proud of my attributes. More important, I have become more empathetic towards my family members and my teachers. Everybody struggles different ways, and nobody's life is perfect.
— Alondra Carmona, 17
My country, where I come from, is actually striving during the pandemic. Meanwhile, here in the U.S, we are slowly becoming a violent dangerous place. Racism still continues even with everything people have done like protests and speaking out and everything. The key here is we are an ungodly nation. We forgot who created this world and everyone in it. The key to ending racism once and forever — not temporarily — is if we go to God almighty. I am nothing without God, and I need him more than ever. I learned my family is not really on my side when I say something like I want God more than money.
— Andres Hernandez, 16
Teachers are going through the same stress as students. It's really hard for some teachers to teach online. I personally believe it's the hardest for older teachers. They try their best, but it's hard to use all these websites. When teachers try, some students don't even care. They simply don't think how hard it is for the teachers. These teachers have it just as hard as the students — or maybe even harder.
— Olinda Figueredo, 15