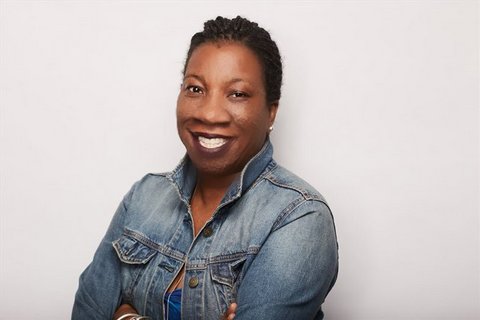 30 Jun

'In Our Mothers' Garden' Digs Deep Into Black Motherhood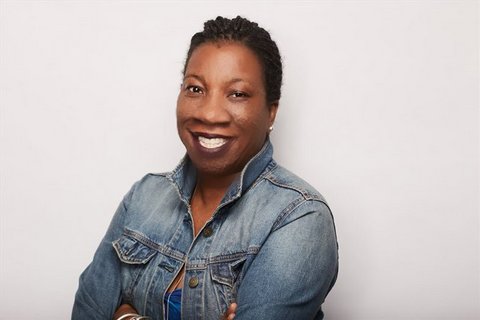 Tarana Burke, founder of the #MeToo movement, is featured in the documentary "In Our Mothers Gardens." (Photo by Penn State via Flickr under CC BY-NC-ND 2.0 license.)
By Keisa Reynolds
Shantrelle P. Lewis' directorial debut, "In Our Mothers' Gardens," gives us an intimate glimpse into Black women's lives and self-care practices. It gives adult daughters the opportunity to reflect on the lessons they learned from their mothers and grandmothers. In doing so, it also highlights how Black women are undervalued — especially those considered matriarchs.
The documentary's title alone will draw those familiar with Alice Walker's "In Search of Our Mothers' Gardens," a book I've read nearly every year. After a long day of work, I plopped onto the couch and planned to watch a comedy to get rid of the stress of the previous 10 hours. The first suggestion to pop up on Netflix was for "In Our Mothers' Gardens." While I didn't go in with high hopes, it exceeded any expectations I might've had. I cried as much as I laughed. I felt as uplifted as I felt sorrow. I felt heavy as I thought about the challenges Black women like me face in every corner of our lives.
>>>Read: Putting 2019 in Perspective as a New Parent
Lewis brings together nearly a dozen Black women to discuss their mothers and the relationships they hold with them and their approach to self-care. Interviewees include #MeToo founder Tarana Burke, Mama Glow founder Latham Thomas and Black feminist scholar Dr. Brittney Cooper. The filmmaker appears as an interview subject as well, bringing a common story of a matriarch gone too soon and her successor starting too early for her own good.
The film also highlights how fraught the mother-daughter relationship often is. For Black women, it is often a result of the stressors in the mother's life, many kept hidden from her children. This film lets its audience view Black mothers' lives through their daughters' recollections, filled with admiration and joy as well as discontentment and sorrow. While not every daughter forgives her mother for harm caused, she is able to hold her mother in all her complexities.
The interviewees and the stories they shared are enjoyable and relatable. However, the documentary was limited in the scenes it provided outside of interviews. The focus on Dr. Koko Zauditu-Selassie was a pleasant watch that inspired me to reconnect with my own familial roots, as another Black Californian with a maternal family that migrated from Louisiana.
The African diaspora was highlighted in many ways, with interviewees based in Antigua, Puerto Rico, South Africa, to name a few— drawing connections and providing context to long-standing spiritual practices and traditions practiced by Black Americans. The connections serve as a reminder of Black people's resilience and that we always find our way back home and to our ancestors.
"In Our Mothers' Gardens" is a recommended watch for everyone, especially Black women tired of carrying everyone else. The film encourages us to slow down, reconnect, create and simply be.
The film was acquired by ARRAY, a film distribution company founded by Ava DuVernay. Released on Mother's Day,  "In Our Mothers' Gardens" is available on Netflix.