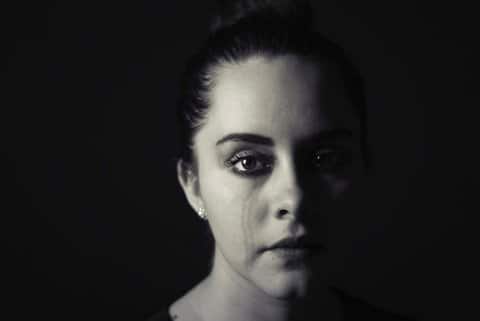 24 Nov

After Escaping Abuse, Immigrant Victims Forced to Endure Long Waits With Little Hope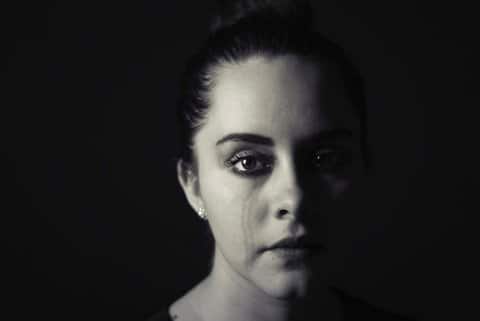 (Photo by Danie Franco on Unsplash)
By Danielle Parenteau-Decker
[Content warning: This story contains descriptions of sexual and other physical violence and other forms of abuse that some readers may want to avoid.]
A woman named Milagro came to the United States from El Salvador in December 2015 after escaping from a gang member who kidnapped, raped and hit her while also threatening to kill her and her family.
Like Milagro, many people of all genders who have survived domestic violence come to the U.S. to escape their abusers. But that's far from the end of their troubles.
Milagro, whose last name was not revealed for her protection, shared her story speaking in Spanish during an Oct. 29 Ethnic Media Services press briefing that also included two legal experts.
"For many women victims, migration is the main survival strategy," said EMS director Sandy Close. "But the likelihood of finding protection in the U.S. is lower than ever."
While "lower than ever" may not be entirely true post Trump-administration, it certainly is not easy as more and more people seek refuge.
"Women are subjected to gender violence, including domestic violence, at alarming rates in countries around the world," said Blaine Bookey, the legal director of the Center for Gender and Refugee Studies at UC Hastings College of the Law. "That has only been exacerbated by the pandemic."
>>>Read: Domestic Violence has Increased During Pandemic: 'We Live in an Abusive Society'
Someone applying for asylum has to prove a "well-founded fear" under one of five protected grounds, Bookey says: race, religion, nationality, political opinion or membership in a particular social group. Bookey pointed out that gender is not included.
She said there has been "a legal debate since the passage of the 1980 Refugee Act to understand where do women's claims fit in, and there's a reason for this."
Bookey said the Refugee Act is based "on our treaty obligations following the horrors of WWII and the adoption of the" refugee convention in 1951, "a time when women's rights were not necessarily considered human rights."
Following the Refugee Act, it didn't take long for people to realize gender should be included.
"Really since the '90s, there has been wide recognition that women's claims should fit within this broader refugee framework," Bookey said.
Now, someone might be recognized under the social group ground simply for being a woman or under political grounds for being a feminist, for example.
In 2014, in the Matter of A-R-C-G, named for an asylum seeker's initials, the Board of Immigration Appeals at the Department of Justice "recognized domestic violence as a basis for asylum explicitly," Bookey said.
'Then, in came the Trump administration," Bookey said.
In 2018, then-U.S. Attorney General Jeff Sessions "issued a decision that undid that 2014 precedent," she said.
A Salvadoran woman known as Miss A-B "endured 15 years of very, very brutal domestic violence," Bookey said. The woman's brother-in-law was a police officer who used his position to intimidate her. "She eventually left, leaving behind her three young children," Bookey continued.
At first, she was deemed eligible for asylum, but then Sessions reversed that decision. Bookey said he "also tried to undermine the availability of asylum for all women fleeing domestic violence but really any form of harm by a non-government actor."
She said that Sessions' move "took the law back to the Dark Ages."
But this June, current U.S. Attorney General Merrick Garland overturned Sessions' decision — what Bookey called "a major victory."
Sessions' decision was not the only obstacle thrown up by Trump's appointees, however.
"The Trump administration packed the immigration courts with restrictionist judges who were almost exclusively prosecutors before," Bookey said. These judges denied up to 90% of cases.
Other obstacles include the lack of access to counsel, which she said was exacerbated by the Migrant Protection Protocols. "People were forced to remain in Mexico while their cases went through." Many were held in detention.
"Detention is incredibly re-traumatizing," Bookey said. It is "very difficult for people to be able to litigate and win their cases from detention."
All of this, she said, is "very much part of the U.S. immigration architecture."
Secretary of Homeland Security Alejandro N. Mayorkas said Oct. 29 that he had decided to end the Migrant Protection Protocols program. The Biden administration is under court order to implement MPP, however, so it will remain in effect until that injunction is lifted.
>>>Read: Language Barrier Poses Extra Challenge to Latinx Domestic Violence Survivors
Immigrants abused in the U.S. can apply for a U visa or protection under the Violence Against Women Act, depending on the circumstances. U visas give nonimmigrant status to "victims of certain crimes who have suffered mental or physical abuse and are helpful to law enforcement or government officials in the investigation or prosecution of criminal activity," according to U.S. Citizenship and Immigration Services.
The VAWA covers any abused person married to a U.S. citizen or legal permanent resident. A victim does not need to have filed a police report. They may support their case with other forms of evidence such as statements and photographs.
Approval can take 21 to 28 months.
"When we talk about immigration and how the process goes, this is actually not a very long time. This is actually fast," said immigration attorney Marta Victoria Canossa. "But it's taking longer than before … perhaps because of the pandemic."
While they wait, victims can try to get a work permit. Then, once a VAWA claim is approved, the person "can apply for permanent legal status and be on the path to citizenship," she said.
U visas are available to victims who aren't married or whose partners don't have legal status in the U.S., but they require a police report and are subject to quotas.
"There is now a backlog of people that want a U visa and cannot get it because they're just in line," Canossa said. "Right now, it's about five years … It just keeps going up."
If a person is a victim of domestic violence in their home country and then comes to the U.S., Canossa said they may seek asylum, withholding of removal or protection under the Convention Against Torture.
A person may apply for CAT protection only if someone acting on their government's behalf or with its knowledge abused them.
Immigrants must file for asylum within one year of arrival. Withholding of removal, in which a person may not be sent back to their home country for humanitarian reasons, gives people more time but is subject to a "higher standard … [and] doesn't take them to residency, doesn't take them to citizenship," Canossa said.
Milagro, the Salvadoran woman referenced early in this story, was physically, sexually and psychologically abused by a member of the 18th Street Gang.
He forced her to go with him by harassing her, threatening her grandmother and telling her it was him — or else.
"If you're not mine, you're not going to be anyone else's, " she said he told her.
While he held her captive, Milagro's abuser "did with me whatever he wanted to do," she said. That went on for several months.
"The last time he hit me, he hit me for about four hours," she said. "He wanted to kill me. He told me he was going to cut me into pieces, burn me with an iron."
Finally she escaped, but remained in grave danger.
"Thanks to the Lord, I was able to escape and ask for help, but he followed me. He followed me. I cannot believe I am still alive," said Milagro.
Her abuser threatened to leave her head at her grandmother's door and other parts of her body at the circuses where her uncles work.
She said he is still trying to find her. Her family's work in the circus means they move around a lot, but he keeps managing to get ahold of them.
"Thanks to the Lord, I'm doing well now … but what happened to me was very traumatic, and it's a scar, and it's as if I was burned and the scar is still there, and I'm still afraid," she said.
Milagro applied for asylum in December 2016, after finding an attorney and getting settled in the U.S.
Her request was granted this August.