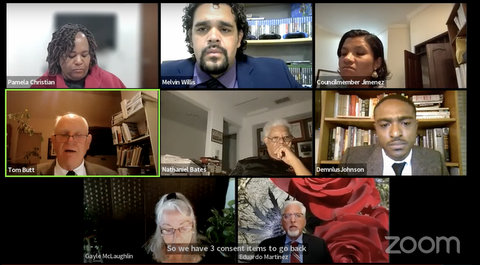 20 Jul

Rent Control Could Appear on Richmond November Ballot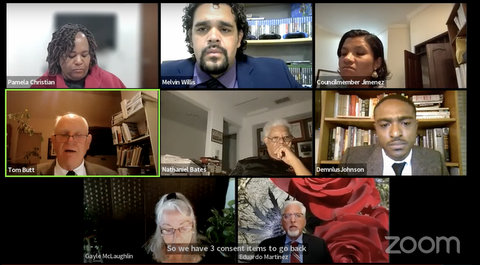 By Julia Métraux
In the past year, Richmond renters have been dealing with rising rent costs, and with inflation, they are expected to get even higher.
Council member Gayle McLaughlin asked the City Council at Tuesday's meeting to consider directing staff to prepare a resolution for next week that would let residents be able to vote for a rent control amendment on the November ballot.
"Many of them have reached out to me saying we cannot afford this high level of rent increase," McLaughlin said of struggling families that live in Richmond. "This unprecedented, historic level of increase of 5.2%, and the inflation keeps going up."
The maximum allowable rent increase on rent-controlled units would be up to 60% of the consumer price index or three percent, whatever is lower, on a potential measure that Richmond residents would vote on.
McLaughlin also noted that other cities in the Bay Area have addressed the rising rent costs, so Richmond's actions would not be an anomaly.
"We should be in line with our neighbors Oakland, San Francisco and Berkeley and reduce our CPI increase, so tenants aren't faced with eviction," she said.
Rising rent is contributing to a housing crisis that has affected nearly everywhere across the United States. Protections in California protecting renters from evictions during the ongoing COVID-19 pandemic expired at the end of June, but the problem is far from over.
Council member Nathaniel Bates spoke against McLaughlin's motion, saying landlords would be put at a disadvantage.
"This is most unfortunate that most people do not understand the plight of landlords," Bates said. "They are now being penalized, and to a large extent, for my perspective, being disrespected."
McLaughlin disagreed, saying there is an unequal power dynamic between landlords and renters.
"Renters are beholden to them as to whether or not they get to stay unless we put in protections," McLaughlin said.
After hearing differing perspectives from his colleagues and people during public comment, council member Melvin Willis said he had to support this motion.
"I don't want to see people priced out because they can't manage this chaotic inflation crisis that we're in," Willis said. "Ultimately, it's going to be up to the people in Richmond to decide what they want to do with this."
Council members McLaughlin, Willis, Claudia Jimenez and Vice Mayor Eduardo Martinez voted in favor of this motion. Council member Bates and Mayor Tom Butt voted against it. Council member Demnlus Johnson abstained.
Update on the Booker T. Anderson Community Center
 Richmond families wanting to use the Booker T. Anderson Community Center will have to wait longer. The center suffered fire damage in October 2020.
Restoration "has been delayed as a result of vandalism," City Manager Shasa Curl said. "We're working with the contractor to try to address some issues as a result of that vandalism that's taken place.
On the consent calendar, the City Council approved a motion that would give the city additional security services at the Booker T. Anderson Community Center. Curl did not give an estimate of when the community center should be completed.
Curl also asked the public if they had concerns about issues like dumping, to call the city manager's office at 510-620-6512.
Butt thanked Curl for always quickly addressing issues that arise in the city of Richmond.
"I've never seen a city manager jump on things like this, and I want to pay her a compliment," Butt said.
The next regular City Council meeting is scheduled for Tuesday, July 26.