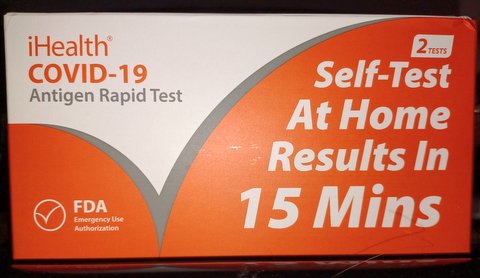 20 Dec

Federal Government to Again Ship At-Home COVID Tests for Free as Part of Winter COVID Mitigation Strategy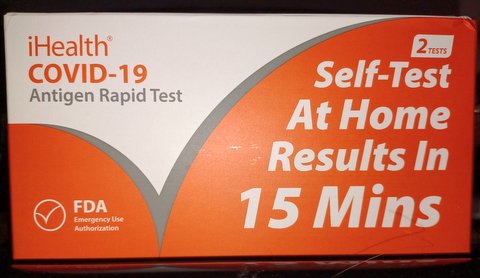 This antigen rapid COVID-19 self-test kit was one of many provided by the U.S. government and distributed by the Postal Service earlier this year. (Danielle Parenteau-Decker / Richmond Pulse file)
By Eli Walsh
Bay City News Foundation
The White House announced its plan to help protect Americans from COVID-19 transmission during the winter season, with an emphasis on widespread availability of vaccines and at-home testing.
The Biden Administration's COVID-19 Winter Preparedness Plan, announced Thursday, includes making at-home COVID tests available once again via the COVIDTests.gov website or by calling 1 (800) 232-0233.
All households in the country are eligible for four at-home tests, which they will receive for free in the mail. COVID tests are expected to start shipping this week.
The federal government will also distribute test kits to food banks and more than 6,500 senior households that receive rental assistance from the U.S. Department of Housing and Urban Development.
"While COVID-19 is not the disruptive force it once was, the virus continues to evolve, and cases are on the rise again as families are spending more time indoors and gathering for the holidays," the White House said in a statement.
The White House said it plans to work with state and local governments and medical providers to set up mobile and pop-up vaccination clinics, particularly in an effort to encourage uptake of the updated COVID booster vaccine.
>>>Read: The New and Improved COVID-19 Booster Shot Is Here
The bivalent boosters target both the initial COVID-19 strain and the BA.4 and BA.5 subvariants of the highly contagious omicron variant. Since their approval by federal regulators, they are now used for all booster vaccinations in any age group.
As of Monday, just 14.1% of all Americans aged 5 and up have received the updated booster.
The federal government is also planning to disperse clinical personnel where COVID cases and hospitalizations increase the most in an effort to reduce the strain on local hospitals and other health care providers and to work with nursing homes and other congregate care facilities to protect those who are at high risk of serious illness.
"With updated COVID-19 vaccines, at-home tests, and effective oral antiviral treatments widely available, the administration encourages every individual American to have a plan for how to prevent and respond to COVID-19 this winter," the White House said.
Copyright © 2022 Bay City News, Inc. All rights reserved. Republication, rebroadcast or redistribution without the express written consent of Bay City News, Inc. is prohibited. Bay City News is a 24/7 news service covering the greater Bay Area.