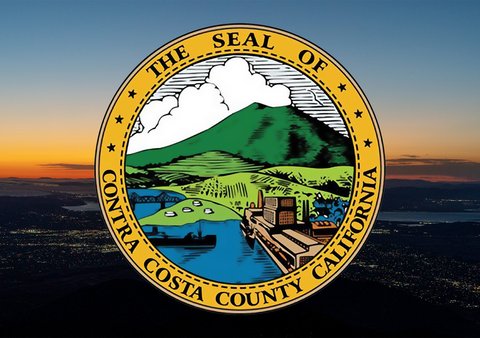 22 Dec

Community Gives Input on County Mental Health Services Funding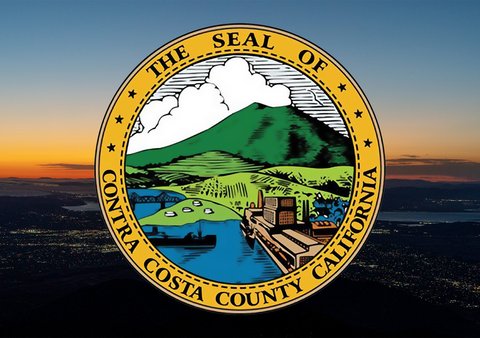 (Image courtesy of Contra Costa County)
By Kathleen Quinn
Teresa Pasquini has become very familiar with mental health services in Contra Costa County. Her son has been placed in involuntary holds more than 40 times and deemed "gravely disabled" for the last 21 years.
Pasquini was one of many people who spoke Dec. 15 during a Contra Costa County community forum. The forum was held to get public feedback on how funding from the 2004 Mental Health Services Act should be prioritized over the next three years.
The act supports over 80 programs in Contra Costa County, a mix of county-run services and community-based programs. It became law with the passage of Proposition 63 in 2004 to expand funding and services for mental health in California.
Pasquini is a former Contra Costa County mental health commissioner who worked on a report to address the lack of continuum of care in the county.
"We need to do a better job of connecting the dots for those who are most vulnerable," Pasquini said. "I do believe there is a lack of communication between family members, providers — all of us who are partners in care."
The forum was held via Zoom, focusing on MHSA's three-year plan to improve the delivery of mental health services in Contra Costa County and set priorities for MHSA funding.
"We'd like to have an opportunity to dialogue with the community and see what's working well, what they would like to see more of," said Jennifer Bruggeman, the mental health program manager of the behavioral health administration in Contra Costa County. "During COVID, there has been such an increased need for all different types of behavioral health-related services."
>>>Read: Pandemic Burnout: It's OK To Not Be OK
MHSA staff said 80% of MHSA's funds are allocated towards community services and supports, such as full-service partnerships geared towards people with severe mental illness who are homeless or at risk of becoming homeless.
The forum was part of MHSA's mandated community outreach as a way to identify existing needs and plan for future obstacles.
"The biggest issue that we hear about usually is related to housing. It's in the top three issues in the past five years," Bruggeman said. "Obviously, we have a huge housing crisis everywhere but particularly in the Bay Area."
Mark Mora, a policy analyst for Homebase, a service provider that works with homeless people, facilitated the forum. He gave a brief rundown of MHSA and a review of suggestions previously received. Participants broke into groups to discuss their concerns as part of the event.
As part of the three-year plan, the county will implement the CARE Court process — a new system that includes court-mandated treatment plans for those considered "gravely disabled." (The court gets its name from the Community Assistance, Recovery and Empowerment Act.)
>>>Read: Contra Costa Unveils New Crisis Initiative for Behavioral Emergencies
"We're trying to make sure we have appropriate housing and supportive services available to serve that increase in clients that we will likely be getting," Bruggeman said.
Many participants expressed concerns about existing caseloads.
"I have a team of three case managers, and they each hold a caseload of 100 individuals," said Marshal Kleven, a manager for Shelter Plus Care Services. "We are strapped. And we are booked and busy. We're fighting the good fight. But we're noticing a break in the system that needs to be acknowledged and repaired because it's not sustainable."
John Gallagher, a site-based clinical services manager, said many of his agency's clients were homeless.
"I push all my chips towards more permanent supportive housing," Gallagher said.
One participant said her nephew has been in and out of the prison system after being diagnosed with schizophrenia. She worries she will receive a call that he is dead.
"We have gotten so far away from the condition of the illness, of what the person has, that is used to stigmatize them, as though they're on an island by themselves," she said. "It's our responsibility to help them, across all ages and across all colors — the whole nine, where is it?"
Bruggeman said with the programs as they exist, many are addressing not only mental health but homelessness and substance abuse as well. MHSA provides cross-training for staff members to help them adapt.
Philip Arnold, a retiree who works part-time for National Alliance on Mental Illness Contra Costa and Hospice East Bay, said he didn't understand MHSA's three-year plan.
"The devil's in the details, and there are a lot of details," Arnold said. "It seems to be moving at a snail's pace without managed outcomes."
Bruggeman said her team is working to provide better access to communities that are underserved and to do so with cultural understanding.
"What we're finding is a need for more outreach and engagement to specific populations and community groups, whether they be ethnic groups or older adults — a specialized, focused level of outreach and engagement to bring people in, to reach people who are underserved, who are not getting the care that they may need."