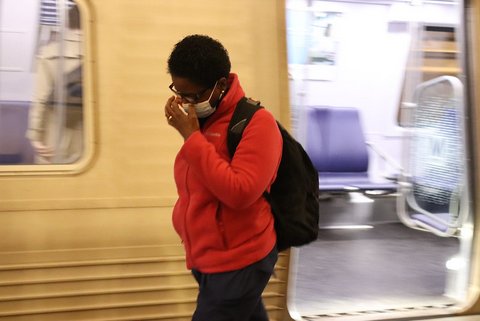 06 Apr

Pandemic Burnout: It's OK To Not Be OK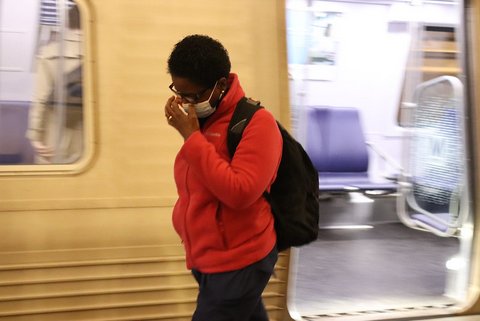 (Photo by Elvert Barnes licensed under CC BY-SA 2.0)
Commentary, Keisa Reynolds
Burnout has become something of a buzzword more than a year into the COVID-19 pandemic. It can affect anyone, regardless of their field or industry. Thanks to the pandemic, more and more people relate to having extreme levels of exhaustion, lack of ambition, and overall discontent with their profession. For many, work has invaded every area of our life, including our homes. 
It's important to remember most of us working from home have had it easier than frontline workers. They continued to risk their health for employment, working everywhere from hospitals to grocery stores. There is no doubt about that. At the same time, working from home has brought a set of challenges that I certainly didn't predict. And it's not simply a matter of Zoom fatigue. 
>>>Read: Coronavirus Causes 'A Pandemic of Trauma'
To be clear, working remotely is not the same as working from home during a pandemic. Pre-pandemic, most workers — regardless of working remotely or in person — didn't have to facilitate e-learning for their school-aged children. Nor did they have to make the difficult decision to risk their child's health by keeping them in daycare to keep productivity up for work, or care for loved ones who have fallen ill. 
In fact, due to sexism in the workforce and egregious daycare rates, many workers — most of them women — have had to leave their jobs to care for children or sick family members. This was an issue before the pandemic, and now it is further widespread. 
>>>Read: Women's Rights Worldwide Set Back by COVID-19 Pandemic
But it is not just about work. Friendships and familial relationships have ended because one party feels they take social distancing more seriously. People have been put in the difficult position of saying no, I will not attend your wedding, baby shower or holiday festivities. Some have been told they should feel guilty for how their choice affects others who chose not to let the pandemic run their lives.
It almost feels impossible to make the right decision.
Burnout is right around the corner for me. Lately, I find myself walking out of the bedroom I share with my husband (but bar him from entering during important Zoom meetings) and getting snippy at anyone who asks me a question or wants me to decide what's next. Everyone wants something these days. Everyone seems to have forgotten we are working during a pandemic. In these instances, I will lie in bed for half an hour, turn on an episode of "Grace & Frankie," read or nap. On weekends or the rare afternoon off, my family and I will go for a long walk or hike. 
>>>Read: We Need to Talk About Black Mental Health. We Shouldn't Have to Die for People to Listen
I don't consider quitting my job because work isn't the problem. Working through a pandemic is the problem. Feeling scared that my husband will get COVID-19 because his employer refuses to take proper precautions is the problem.  Having to assess the risk of every interaction with people outside my household is the problem. 
I say burnout is around the corner because I've experienced burnout and vicarious trauma when I worked in direct services. I am almost hesitant to call it burnout for that reason; however, I need a label for working under these conditions that affect not only me but everyone I encounter personally and professionally. 
Lately, it feels silly to write "I hope this email finds you well" or ask how people are doing during Zoom meetings. Maybe I am projecting, but it seems most of us want the time and space to do nothing. We want it whether we are working from home or on site because none of us know how to manage working through a pandemic. We shouldn't have to know that. 
It has been over a year into the pandemic, and all I want is for someone to pause everything and say: It is OK to not be OK. It doesn't have to be this way. We are all trying our best, and that should be enough.