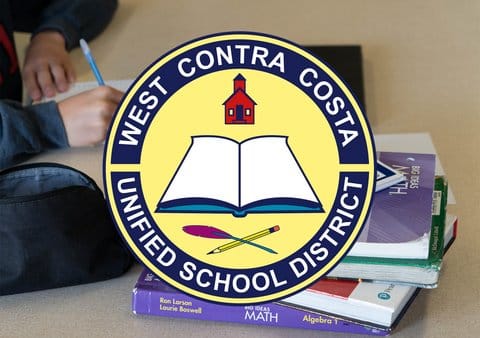 06 Mar

EdSource: West Contra Costa Unified Braces for More Major Budget Cuts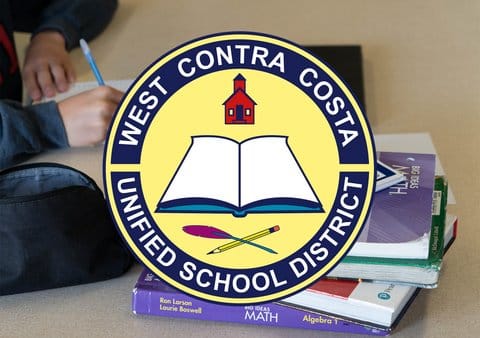 (Image courtesy of West Contra Costa Unified School District via Bay City News)
By Ali Tadayon, EdSource
With the recent settling of contract negotiations with its teachers union, West Contra Costa Unified is expecting to have to slash millions from its budget in coming years to afford raises which include 7% for teachers this year and 7.5% next year.
The district's school board, at a meeting March 1, approved a "fiscal solvency plan" that would cut $19.8 million from the 2024-25 budget by eliminating 131 full-time positions and reducing other spending. Approving the plan was a requirement by the Contra Costa County Office of Education in order for the district to offer the raises in the contract settlement with United Teachers of Richmond, but the cuts and layoffs won't actually occur until the board approves them when the 2024-25 budget is prepared next year.
The $19.8 million estimate was based on current staffing levels, as well as Gov. Gavin Newsom's current budget proposal for 2023-24. School employee attrition, changes in the amount of state funding for West Contra Costa Unified, and other factors will impact the amount that ultimately needs to be cut, said Robert McEntire, the district's associate superintendent of business services.
"A lot is going to happen between now and when we actually operationalize this," McEntire said at the school board meeting. "We will be taking steps every day to try to right-size our budget so that we don't have to do this, because the goal is never to bring a reduction of (work) force back."
West Contra Costa Unified had already made drastic cuts in its budget in recent years. The district cut around $30 million from its 2020-21 budget under the previous superintendent to address an ongoing deficit. About $22 million of that came from eliminating positions.
School board member Leslie Reckler warned that despite the potential for more state funding and fewer expenses by 2024, it's still likely that cuts will need to be made.
"Reductions may be needed, and people need to rally and realize that," she said.
The school board also ratified the contract agreement on March 1 between West Contra Costa Unified and the United Teachers of Richmond. The contract gives the union a 7% raise this year, and 7.5% the next year. Salary negotiations will reopen the year after that.
By settling the contract when they did, the district avoided a potential teacher strike.
Board member Jamela Smith-Folds said that without the raises to teachers, the district would have continued to struggle to attract them for vacant positions. Smith-Folds also said the board should only look at layoffs as a last resort, and work with the district's community to find the least disruptive ways to trim the budget.
"We can make deep cuts in other places, that's the purview of the board," Smith-Folds said. "We can say what we want to cut first, second, third, fourth, and if we get down to teachers, then we can tell our community with all assurances that we did our due diligence to keep the cuts away from the classroom as soon as possible."
Board president Demetrio Gonzalez-Hoy said if the board and district administration "do the work right" there will be less to cut, but the projected deficit in 2024-25 is "just the reality."
Finding those cuts will not be easy work, Gonzalez-Hoy said.
"Every dollar that's cut in that area is potentially a program or a resource that's used at our schools or our central office," he said.
Even with that work, the district may not be able to avoid layoffs and cutting staff positions.
"That's a different story, it's done through transparency and in the public," Gonzalez-Hoy said. "At that point we're going to have to make the difficult choices of cutting people."