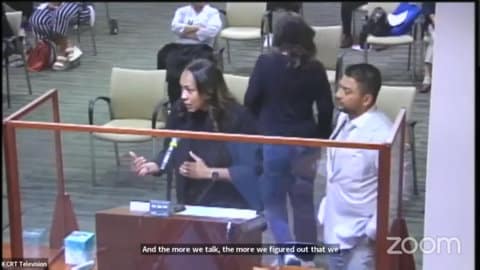 21 Jun

Richmond Adopts City Budget, Addresses Traffic Enforcement and Conditions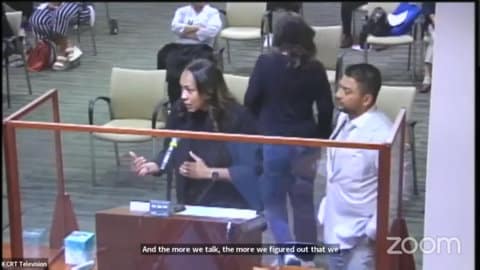 Richmond now has four traffic enforcement officers, up from one recently. Police Chief Bisa French said at Tuesday's City Council meeting that's not enough.
By Samantha Kennedy
The Richmond City Council on Tuesday adopted the city's operating budget for the upcoming fiscal year and a five-year budget for capital improvement projects.
After receiving direction to develop Richmond's future budget in previous council meetings, city staff provided an updated budget that addressed council members' concerns, including public safety and improving infrastructure. According to city documents, the budget has $551,479,535 in total funds and "is balanced with revenue and expenditures equal at $225,374,607" for the general fund.
Council members Claudia Jimenez, Melvin Willis, Cesar Zepeda and Vice Mayor Gayle McLaughlin and Mayor Eduardo Martinez all asked how city roads could be improved at a May 23 meeting. Increasing traffic enforcement, pavement conditions and traffic calming were examples city staff used to develop the budget.
City Manager Shasa Curl said Richmond has gained three parking enforcement officers, increasing from one to four, which reduces strain on a single employee. However, it is still unclear when street sweeping and parking enforcement will begin again because of the council's previous direction on those issues. In January 2021, City Council suspended the practice of ticketing drivers who left their cars in designated areas during scheduled street sweeping.
Council asked to provide a citywide notification of resuming street sweeping and to introduce a new way of issuing fines, but city staff has no way of doing this yet. To be able to enforce things like street sweeping, there must be proper signage in areas where it is used. According to Richmond Police Chief Bisa French, not all communities have or want these signs in their neighborhoods, so enforcement in those areas could not begin until that is done.
French also said the increase in parking enforcement officers is not enough to properly serve the city.
"If we are going to increase parking (enforcement) for the entire city, we are going to put signs up for the entire city," French said. "Even when we had five before, when we were doing street sweeping enforcement, five was not enough to cover the areas that had signage up."
Some of the major items in Richmond's capital improvements budget for the 2023-24 fiscal year. (Screenshot captured by Samantha Kennedy / Richmond Pulse)
Several of the adopted capital improvement projects, which include many previously unfunded ones, feature a traffic calming program to reduce speeds on roads and overall traffic safety improvements. French previously told the council in May that there have already been over 1,000 traffic collisions this year.
But to solve many of these problems, city staff must have the tools to do so. One important step in this process is providing suitable transportation for staff.
The adopted budget includes over $9 million, which can be adjusted, to buy vehicles and large equipment for city departments. Buying vehicles is the easy part. Staff, though, must wait long periods of time before they ever see a new vehicle in their fleet because production can be slow due to personalization for city use.
Council member Doria Robinson said there was a two-year-old grant intended to buy two trucks, but the trucks have yet to be delivered. Staff said the funds were used to buy the trucks, but they are still waiting for production.
The next Richmond City Council meeting is June 27.