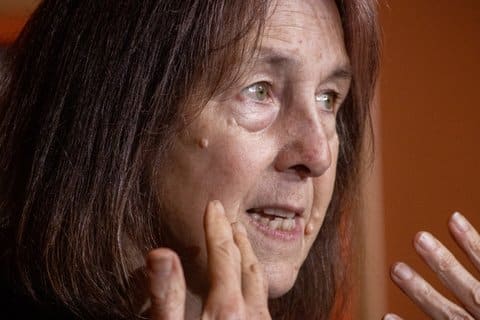 22 Aug

State Women's Caucus Urges SCOTUS to Keep Gun Laws That Protect Domestic Abuse Survivors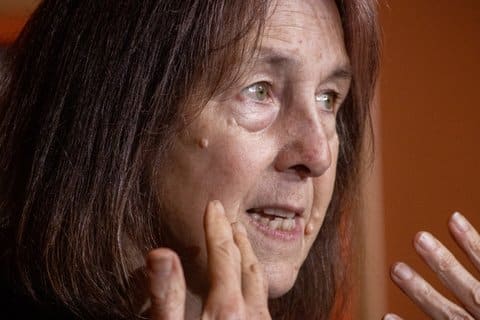 "If the Supreme Court were to invalidate these essential gun violence prevention laws, untold numbers of people, especially women, will die," said state Sen. Nancy Skinner, D-Oakland, chair of the California Legislative Women's Caucus. (Harika Maddala / Bay City News)
By Olivia Wynkoop
Bay City News
The California Legislative Women's Caucus called on the U.S. Supreme Court on Monday to uphold domestic abuse restraining orders as it reviews a case that could permit domestic abusers the right to carry guns.
The caucus submitted an amicus brief as the Supreme Court reviews a federal appeals court ruling, which would invalidate the U.S. federal domestic violence restraining order policy.
In U.S. v Rahimi, the Supreme Court will review a decision by the U.S. Fifth Circuit Court of Appeals, which ruled that banning individuals under a domestic violence restraining order from owning a firearm is an infringement on the Second Amendment.
Current law requires a person under a domestic violence restraining order to stay away from a victim and they must surrender their firearms for a certain amount of time after a civil court proceeding.
The women's caucus said that if the Supreme Court agrees with the lower court, then California's restraining order laws may also be invalidated.
State Sen. Nancy Skinner, D-Oakland, chair of the LWC, said that over half of women killed by gun violence are killed by intimate partners or family members. When in a domestic violence situation, the "presence of a gun" puts women at an increased risk of homicide by 500%.
After Escaping Abuse, Immigrant Victims Forced to Endure Long Waits With Little Hope
"Restraining orders that can remove guns from those who present a threat to themselves or others are highly effective in preventing gun violence," Skinner said.
"Our domestic violence orders and red flag laws save thousands of lives each year. If the Supreme Court were to invalidate these essential gun violence prevention laws, untold numbers of people, especially women, will die," she added.
>>>Read: Domestic Violence Reflects the 'Brokenness of Our Society'
The filing marks the first amicus curiae submitted to the Supreme Court by a state-level women's caucus.
Karen Getman of Olson Remcho LLP, an Oakland-based law firm that prepared the amicus brief pro bono, said it is "absurd" that a court could invalidate these protections just because the U.S. "had no precedent to protect women when the Bill of Rights was enacted in 1791."
"Gun violence restraining orders and domestic violence restraining orders, as enacted into California law under the leadership of the California Legislative Women's Caucus, are lifesaving legal tools," said Getman.
The Supreme Court is expected to make a decision in the case next spring.
Copyright © 2023 Bay City News, Inc. All rights reserved. Republication, rebroadcast or redistribution without the express written consent of Bay City News, Inc. is prohibited. Bay City News is a 24/7 news service covering the greater Bay Area.