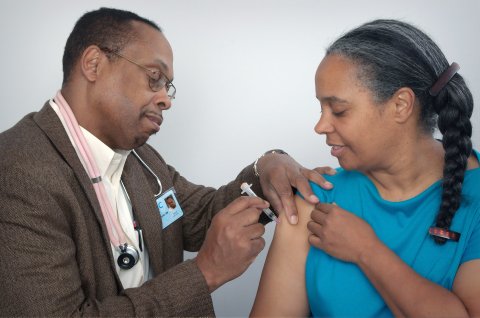 22 Sep

New COVID-19 Vaccine Coming Next Week to Contra Costa County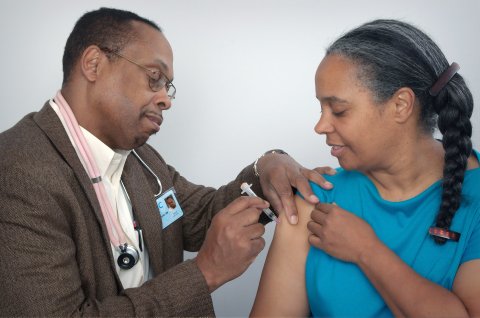 While the new COVID-19 vaccine is recommended for just about everyone, health officials say it is especially important for older adults and medically vulnerable people. (CDC on Unsplash) 
By Joe Porrello
It's been more than three years since the COVID-19 pandemic began and the virus is still with us. Contra Costa Health says the weeklong average number of new COVID-19 related hospital admissions in the county has more than doubled in the last three months from six to 12.
But CCH says an updated COVID-19 vaccine is coming to Contra Costa County next week after being approved Sept. 11 by the U.S. Food & Drug Administration. It will be available through commercial pharmacies and healthcare providers.
Contra Costa County health officer Dr. Ori Tzvieli said the new vaccine is formulated to fight against COVID-19 variants that Contra Costa residents are most apt to come in contact with this winter.
He said older or medically vulnerable persons, in particular, should get the updated vaccine, though it is recommended for all eligible residents.
Contra Costa Health advises all individuals older than six months get the new vaccine as soon as it is available to them. They will all qualify regardless of past vaccination status, unless they received a dose in the past two months.
The county will not host dedicated clinics for vaccinations as it did during the federally declared emergency response to the pandemic that concluded this year. According to Contra Costa Health, those with health insurance should contact their healthcare providers for information on getting the updated vaccine.
County residents with Medi-Cal or Medicare or without health insurance can receive the new vaccine through Contra Costa Health.
Medical facilities are expected to have new measures in place for COVID-19.
Health orders were enacted in Bay Area health departments Monday requiring workers at some establishments to wear well-fitting face masks while on the job.
Until they are changed or ended, the orders will be in place each year from Nov. 1 to April 30 of the following year and apply to county employees at acute-care hospitals, skilled nursing facilities and nursing homes, and high risk outpatient settings such as dialysis and infusion.
Patients and visitors are not required to wear face masks in facilities the order applies to.
With or without a face mask, previous COVID-19 vaccines don't protect against new variants, Tzvieli said.
He compares COVID-19 to the flu, in that vaccines are updated annually and should be taken to fight new variants.
Some Bay Area counties are providing the new vaccine free to uninsured and low-income people through community clinics and health centers. California residents can schedule appointments at https://myturn.ca.gov/.