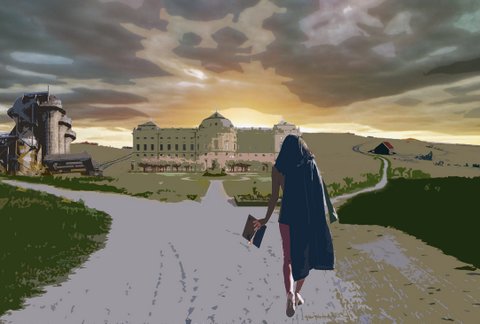 18 May

High School Seniors On Their Futures: "The Doubt is Overwhelming"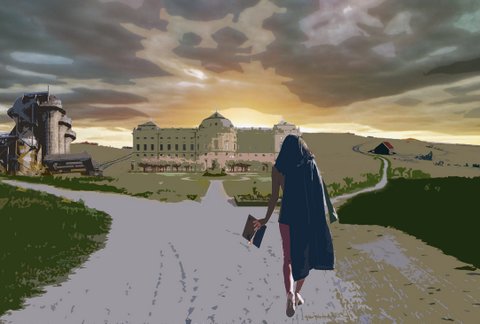 Editor's Note: We recently asked high school seniors what it's like to finish their K-12 education from home without prom or any of the other usual trappings of graduation. Now, with their futures more uncertain than ever, Richmond Pulse has asked seniors what's next and how they feel about it in light of the pandemic and shelter-in-place orders. Their responses have been condensed and lightly edited for clarity.
"My goal after high school is to continue working and make money. I know college isn't for me. If I had gone, that money would just go to waste and I wouldn't have enjoyed it.
I am excited because at work I get more hours, but I'm also sad because the class of 2020 won't get the chance to get their senior activities and, most important, graduation ceremony.
People say if you don't go to college, you won't be successful. But, in reality, college isn't for everyone and each person will succeed in their own way. The decision I made is for my own good and I know what I'm getting myself into, and you need to trust yourself in whatever decision you make."
— Evelia Osuna, 17 
"I get excited and a bit nervous because the decisions I make will determine my overall success. Due to the pandemic and shelter-in-place, I have had extra time to stop and look at my next step. I was accepted to San Francisco State University to study mechanical engineering, but I decided to start at Diablo Valley College.
I want to live on my own, save money, and find ways to invest to get assets that can support me without having to do hard labor. I decided community college would be the best fit. Who knows, maybe I can transfer to a better school for mechanical engineering and be able to afford it.
My decision also gives me more time to help my father, who recently started a commercial painting company. I would want to help my dad and family achieve the financial freedom that they truly deserve."
— Raul Manzo, 17
"I'm proud to stay I will attend San Jose State University in the fall. My mother's plan was for me to go to a community college, then transfer to a university. But she is moving to a different state, which let me go the route I want. I'm really excited. I've been waiting for so long, and it feels like it's right around the corner.
One of the hardest things about living away from my family will definitely be the distance. I feel a mixture of sadness and excitement, and it just sucks that my mother won't be as close as I had thought she would be.
I cried when I found out freshman orientation would be virtual. My hopes of being on campus and meeting my class were shot to the ground, and it's just not how I wanted college to start.
Preparing for college has been tougher than I hoped. Not only has ending senior year with no graduation ceremony, prom, and all these other events taken a toll on my motivation, it has also made me lose a bit of hope for college.
I miss talking to my teachers about my plans and getting their input. They're the reason that I have been extremely excited to move onto the next chapter."
— Valeria Echeverria, 18
"Before the outbreak, school was fun, even though there was a lot work. It was nice to see my friends, teachers, and I even kind of miss the food.  Now, preparing for college feels like editing a movie scene or a video game — there are certain things we have to achieve or tasks we need to complete, like returning textbooks, submitting work, getting yearbooks, and finishing applications.
I plan to go to a community college and hope to eventually transfer to a university.
My goal is to become a veterinarian because I love animals and I find them interesting. Pokémon inspired me to become a veterinarian because, just like in the anime, all animals are unique.
Time seems to be going by like the snap of a finger. I am nervous to go to college, but at the same time, I am excited to learn new and incredible things. I'm proud of myself during the last four years, and I am thankful for the people who helped me find my way, especially my English teachers because without them, I wouldn't like writing. I want to get on that stage and graduate to make my grandma proud."
— Justin Montances, 19
"Getting accepted to any college was hard for me, but I still want to go.
Now, it feels twice as hard to keep up with school; it must be very hard for our teachers too. I miss my teachers and being able to sit and talk with them and see how they expressed themselves very much.
It's hard to be organized. It's even harder when you don't understand something, but your teachers are not there to explain. It is stressful to try to figure it out on your own, but it is good to be independent.
Now I know how to be more responsible with my work and make a schedule. I plan to go to community college, which makes me feel good because I will still be attending school and also save money. I really hope I am able to graduate and that my parents can see me walk that stage."
— Jacqueline Guzman, 17
"I plan to go to a community or Historically Black College or University. I don't know where yet, but I am looking out of state, especially down south.
I feel confident and ready to gain responsibility for myself and be on my own to experience new and better things.
I think that if my classes or orientation had to be on the computer, it wouldn't be a problem.
Preparing for college is just taking responsibility for your actions and things you need to get done. Not being lazy and inconsiderate helps me get mentally ready for what's to come. Ultimately, I am very excited to see what my life holds for me and what I can become in this world. I plan to do big things."
— Shelton Dominick,18
"Making a decision about what to do after high school and what college to go to has been difficult. I was confident about it all until the shelter-in-place was implemented. My intention was to go to college in SoCal, but the pandemic made me nervous about moving so far away from home. I held off on making my decision until the last minute; I didn't have the courage to think about the next step when the normalcy of daily life was lost.
After overthinking and losing sleep, I decided to stick to my original intention and plan on attending UC Irvine in the fall. I'm still nervous about leaving home, and there are still so many unanswered questions about what will happen.
Nobody knows how long the shelter-in-place will last, and it worries me that it can seriously impact the start of my college life. I'm unsure whether I'll get to get familiar with the area before school starts. I don't know if I'll be able to see my friends before I leave, and all the doubt is overwhelming.
I've always anticipated being nervous transitioning from high school to college, but I never anticipated that I'd finish high school, and possibly start college, at home. I don't know if I'm ready for the future because in times like this, you can barely grasp the present."
— Vivianna Bejarano, 17
"College has always been a fake dream to me. I promised my family I would graduate from college one day, but that was when I was in elementary school. Now that I know the system and how it works, college doesn't excite me anymore. Still, my plan is to go to community college and then transfer to a four-year. I hope I can graduate to make my family proud. I didn't apply to any UCs because I don't want a letter telling me I am not enough. A letter will not determine my future; a diploma will not determine my success.
The coronavirus hasn't changed my plans. I will study business and find different ways to become a businessman and hopefully make a good living.
My plan was to visit community colleges with my friends and ask what makes your college different from the others and choose the best one. I want to live away from my family and become independent and start to think critically.
If the coronavirus is not over by the time I start college, it will be a huge problem for me because I am more of a visual learner. My advice for anyone who reads this is college will not determine your future."
— Ramon Lopez, 19