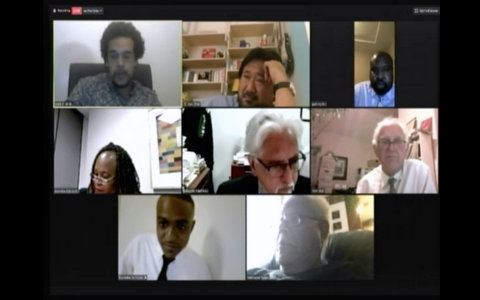 11 Jun

City Council Enacts More Hiring Freezes And Cuts Overtime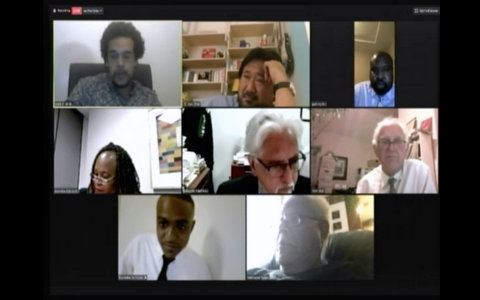 By Edward Booth
The Richmond City Council on Tuesday approved a slew of hiring freezes for vacant city positions and cut $1 million from overtime in an effort to fill in a projected deficit of $29.5 million.
Additionally, the council voted 5-2, with councilmembers Melvin Willis and Eduardo Martinez opposing, to change how city employees who can't work during the COVID-19 pandemic are compensated, requiring them to use paid leave. Employees who don't have paid leave can take unpaid leave or potentially file for unemployment. Previously, permanent workers received full pay without the use of paid leave.
The deficit, which is largely the result of lost tax revenues during the pandemic, was reduced by the council to about $9.8 million before Tuesday's meeting, according to a staff report. The reductions on Tuesday add up to roughly $3.9 million, giving the council roughly $5.9 million in cuts left to make before adopting its budget at the end of June.
The actual savings, however, may be affected by excessive overtime spending, which is routine in Richmond, according to Mayor Tom Butt. Overtime pay is currently budgeted at $7.4 million, and city departments regularly exceed their projected overtime budgets by 50 or 100 percent, said Butt.
Butt suggested the council should reduce the overtime budget by half. He said that, at the end of the day, if the city manager told the police and fire departments they have no budget for overtime, they'd just have to deal with it.
"What we've seen is that, year after year, overtime has been abused," Butt said.
One reason for high overtime spending in the Richmond Police Department is a large number of vacancies, according to Interim Police Chief Bisa French. The department has 35 vacancies overall, and 15 vacant police officer positions, resulting in mandatory overtime requirements, said French.
The department requires nine officers to be on patrol in Richmond at all times, according to French. The freeze could be detrimental to the police and overtime spending in the long term, French said, because it takes about a year after hiring an officer, due to required training, before they're ready to fill positions.
The majority of the freezes approved Tuesday apply to the police department. Though seven of 15 officer positions were frozen at a previous meeting, the council voted 5-2 — with Butt and councilmember Nat Bates opposing — to freeze six of the remaining eight officer positions and three of four sergeant positions, adding up to a total savings of about $2.2 million.
The other frozen positions, from a range of departments, include a budget analyst, a payroll supervisor, a crime scene technician, a communications dispatcher, two equipment operators, a parks maintenance worker and a parking enforcement representative, adding up to about $706,818 in savings.
Councilmember Jael Myrick proposed the $1 million overtime spending cut, which passed 4-3, with Butt and Martinez voting against and Bates abstaining.
Myrick's motion came as a substitute to the motion by Butt to reduce the overtime budget by half. Butt said the problem was that the city had never had a manager who would properly enforce the overtime budget. Myrick said that city workers would be working overtime regardless, and they had to be paid for their work.
"If we're talking about cutting to the core, I just think we're lying to ourselves," Myrick said.