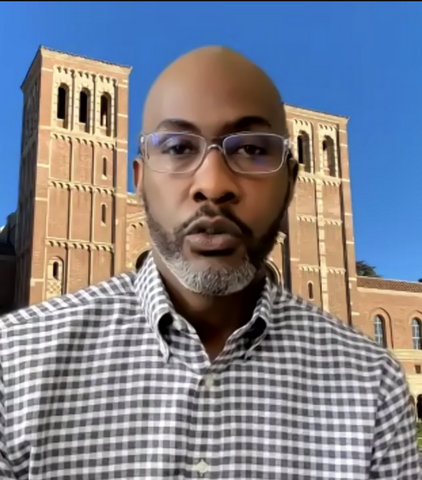 08 Feb

Safety Should Be Paramount in Reopening of Schools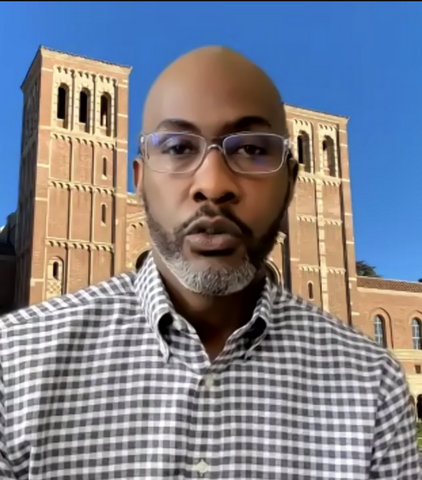 "Safety, safety, safety," UCLA professor Tyrone Howard said. "Our No. 1 priority in schools is not learning. Our No. 1 priority is having our children be safe."
By Michael J. Fitzgerald
Making schools safe for students, teachers and staff should be key in all plans for reopening schools shuttered because of the COVID-19 pandemic, a panel of education experts and parents agreed Friday in an Ethnic Media Services sponsored media teleconference.
"Safety, safety, safety," UCLA professor Tyrone Howard said. "Our No. 1 priority in schools is not learning. Our No. 1 priority is having our children be safe."
Safety, the panelists agreed, include a wide variety of mitigation measures to ensure schools facilities are sanitized and as coronavirus-free as possible. But parent panelists stressed it also included addressing school problems that existed long before the pandemic.
>>>Read: Doctors, Teachers and Parents Debate Reopening Schools
How to deal with gangs, drugs — even weapons brought to school — need to be dealt with before schools reopen.
And school authorities also need to address an appalling lack of resources, particularly in schools with large numbers of minority students, panelists said.
"For years schools kept saying, 'Give us time, give us time,' " Bernita Bradley, a parent and education activist in Detroit, said. "Now here we are years later in a pandemic and they are saying, 'Give us time, give us time.' "
Bradley said city schools closed in March, but it took the districts until June to provide laptops to all students. "And then the students were rushed to do schoolwork," she said.
"They said, 'Hurry up, hurry up, and we will give you a pass or no pass grade.' "
Younger students in particular, who had no experience with computers, were totally lost and had little help from overwhelmed teachers, she said.
"But the accountability to produce something was put on these children, the same as other children who had support."
Bradley said the Detroit experience has led her, other parents and teachers to conclude there needs to be a movement to seriously "reimagine schools," with input from all the stakeholders. "Parents say this wasn't working before and it's not working now."
Louis Freedberg, executive director of EdSource — an education information clearinghouse — was adamant that schools need to be reopened for in-class instruction. Freedberg said there are many complicated issues to work through, particularly because of growing "social and emotional" issues surrounding stay-at-home education.
He said studies are showing "high rates of depression, anxiety and post-traumatic stress disorder due to social isolation."
The problem isn't just isolation from other children, he said. The children's homes are often under great stress. Parents may have lost their jobs. There is uncertainty about school and schoolwork. And just day-to-day living, often in a small space, can cause problems.
"Just getting on the internet and learning this whole new mode of learning is adding to the stress many kids are having," he said.
Freedberg noted there are numerous issues between teachers and schools over how to reopen classrooms. One of the most notable is over vaccinations.
Most teachers say they want to be vaccinated before going back into a classroom. Complicating that demand was a recent statement by California Gov. Gavin Newsom who said he doesn't believe that all teachers need to be vaccinated against COVID-19 before returning.
But at the same time, Newsom said he supports making teacher vaccinations a priority, along with finding ways to ensure the safety of other staff at schools: office workers, custodians, school aides and bus drivers.
While the panel consensus was that reopening the schools for in-class instruction is an overall worthy goal, UCLA's Howard said schools need to consider a hybrid approach.
"As we talk about reopening schools, what we also must recognize that many of our students have done well in this particular format," he said. "For many of our students, the remote format works much better for them than the in-person format does."
He believes remote learning should stay in place in some form, particularly for students who suffer from high levels of anxiety or who suffer from bullying at school.
"The online format should continue to be in place to support them as well as those teachers who prefer to continue to do the work in the online format," he said.