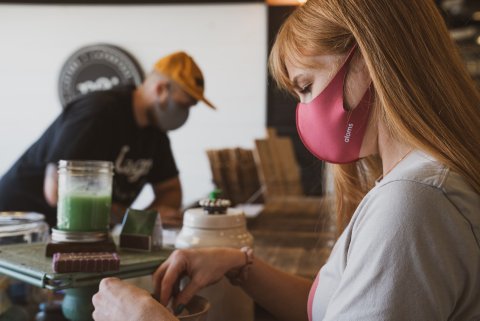 14 Apr

Contra Costa County Finally Returns to Orange Tier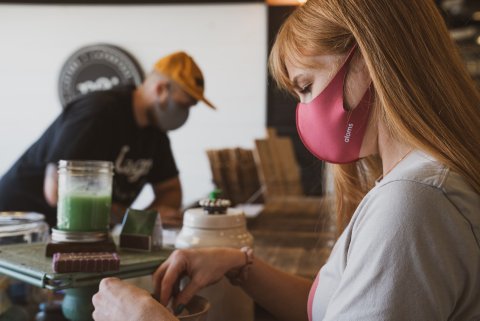 Coronavirus restrictions are easing, but most people should still wear masks and practice physical distancing for the time being. (Photo by Atoms on Unsplash.)
By Joel Umanzor Jr.
For the first time in five months, Contra Costa County will move into the orange tier of California's Blueprint for a Safer Economy.
Contra Costa Health Services said in a press release last week that the combination of increased vaccinations and the decrease in hospitalizations due to COVID-19 has allowed a move into the less restrictive category.
"This is great news for our community," said Diane Burgis, chair of the Contra Costa County Board of Supervisors. "The last few months have been difficult for everyone, and it's nice to see us make more progress in the fight against COVID."
The move to the orange tier, which indicates moderate transmission of the coronavirus, means expanded capacity for businesses in the county. Restaurants and places of worship may operate at 50% capacity. Bars and breweries are also able to sell alcoholic beverages without having to sell food.
Although lifting certain restrictions signals a move in the right direction, county health officer Dr. Chris Farnitano warned residents not to let their guard down.
"We are still in a pandemic, and people should continue to act accordingly," Farnitano said. "Keep wearing masks in public and get vaccinated as soon as you can. I still strongly recommend people to avoid most indoor activities with people outside of their own household until they are fully vaccinated."
Recently, Contra Costa County expanded vaccine eligibility to all people 16 and older who live, work or attend school in the county. To schedule an appointment, individuals must visit cchealth.org/coronavirus or call (833) 829-2626.