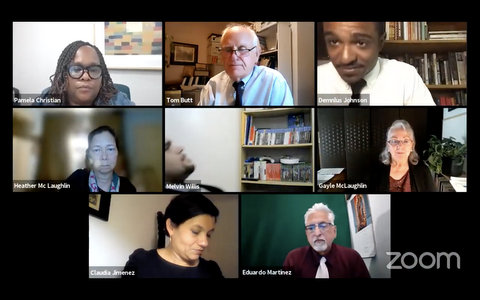 30 Jul

Richmond Will Explore Allowing Undocumented Residents to Vote in Local Elections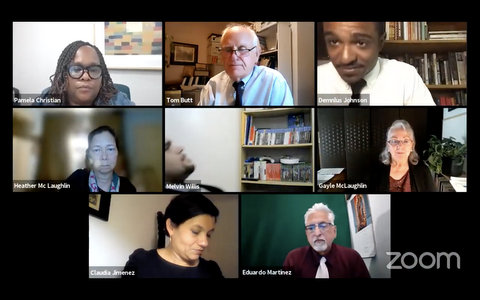 By Mathew Miranda
The City Council on Tuesday voted unanimously to explore extending voting rights to undocumented Richmond residents in local elections. Council member Nat Bates was absent from the vote.
Moving forward, city staff will review the city charter and research provided by UC Berkeley's Othering and Belonging Institute to determine the legality of allowing undocumented immigrants to vote. If legal authority exists, an item will be put on the agenda to consider such voting rights.
Currently, only U.S. citizens may vote in state and federal elections. But there is no state law in California that prohibits non-citizens from voting in local elections. Rather, the state law gives local jurisdictions the power to regulate city elections. In 2018, San Francisco became the first California city to allow undocumented immigrants to vote in local elections, specifically school board races.
Dozens of public speakers Tuesday supported extending the voting right, while also raising concerns about voters' information being exposed to federal immigration officials.
Ali Saidi, an immigration attorney with Contra Costa County Public Defender's Office, said it's an "appropriate concern," but government interaction will not affect immigration cases. If Richmond were to extend the voting rights, undocumented residents would likely have to attach an addendum that explains they are allowed to vote locally, Saidi said.
>>>Read: Attacks on Voting Rights Evoke Jim Crow Era
Council member Claudia Jimenez, who helped introduce the proposal, called immigrant communities an "integral part of the city." Jimenez cited recent statistics, which report that immigrants account for 25.5% of the Contra Costa population and 35.2% of Richmond residents are foreign-born. Additionally, foreign-born residents reflect 31.6% of the employed labor force in the county.
"We have a majority of immigrant residents not able to participate fully in our city and have the rights to decide who represents them or what valid initiative that they support," Jimenez said. "The voice of each Richmond resident must count in politics."
Vice Mayor Demnlus Johnson echoed similar sentiments and said immigrants are productive members of the community that make significant contributions. Johnson added that there is a growing number of African and Caribbean immigrants who are facing similar challenges to Latinx undocumented residents.
"We want to make sure that this large percentage of individuals in the city of Richmond have the opportunity to have a voice in their local government," Johnson said. "That's what local government is all about. It's all about the people."
>>>Read: Redistricting Plays Key Role in Minority Voting Power
Stephen Menendian, director of research at the Othering and Belonging Institute, also spoke at Tuesday's meeting. He said noncitizens had voted in American elections for more than 150 years, from around the time of U.S. colonies up until World War I.
"It's actually the norm, historically, to allow noncitizens to vote," Menendian said.
Menendian also brought up recent examples of jurisdictions allowing noncitizens to vote including the several Maryland cities, New York City from 1968 to 2003 and the Chicago School Reform Act of 1988. He suggested researching San Francisco's approach because of its relevance to Richmond.
"We also believe since Richmond is a charter city, it bolsters the grounds for doing this," Menendian said.
City Council Takes Away Mayor's Power to Cancel Meetings
Following last week's contentious meeting, the council voted 5-1 to remove Mayor Tom Butt's discretion to cancel City Council meetings. Butt voted against the motion. Future regular or special meetings must now be canceled by the vote of a majority of the City Council.
Prior to the vote, nearly all the 30-minute discussion consisted of Butt questioning City Attorney Teresa Stricker about issues ranging from the Campus Bay development to private conversations with council members. During multiple instances, Stricker answered by telling Butt she could not disclose client-attorney privilege. The other council members and City Manager Laura Snideman tried several times to move on public comments and a vote, but the mayor would not budge and continued to ask Stricker questions.
After about 20 minutes of Butt's probing, senior assistant city attorney Heather McLaughlin attempted, to no avail, to end the conversation.
"You're getting to the point where you're just getting abusive," McLaughlin said. "It's repetitive, she cannot answer the questions, and you're creating more liability for the city."
Butt would continue his interrogation of Stricker.
The next City Council meeting will be Aug. 24 as city staff is taking its annual break.