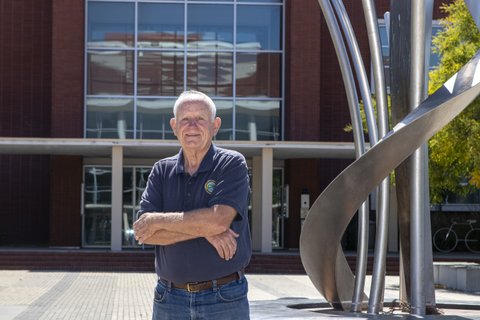 06 May

City Council Decides to Cut Losses in Battle Against Mayor Tom Butt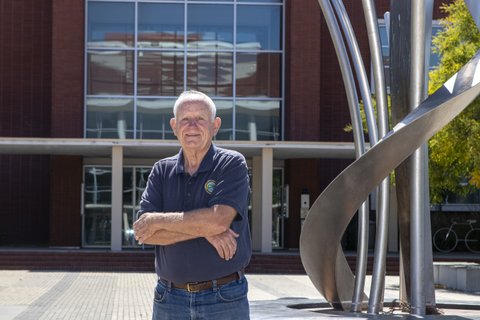 The city of Richmond has effectively ended its litigation against Mayor Tom Butt, who is seen outside the Richmond Civic Center. (Harika Maddala / Bay City News)

By Tony Hicks
Bay City News Foundation
The battle between the Richmond City Council and Richmond Mayor Tom Butt seems to be over.
For now.
The council voted 4-2, Tuesday night, with council member Melvin Willis absent, to pay its legal fees up to $300,000 and close its tab with outside lawyers, effectively ending its litigation against Butt.
Butt and council member Nathaniel Bates were the two opposing votes.
"It just simply was idiotic," Bates said Tuesday night. "We should've just let it go; everybody knows Tom uses the e-forum. Don't read it."
>>>Read: City Works to Expand Electric Vehicle Use, Reacts to Roe v. Wade News
At issue was Butt using his email newsletter to publicly disclose an employee's complaint against him, which the city said can't be discussed outside of a closed city council session. Butt said the city spent $100,000 investigating the complaint.
Butt also used the forum to criticize former City Manager Laura Snideman and former City Attorney Teresa Stricker, for which the council formally condemned him in 2021. It also condemned him for allegedly revealing privileged information.
City officials say a judge initially ruled Butt had to remove the closed-session information from his e-forum, but he refused.
Council member Claudia Jimenez said Butt's ability to pay to keep battling the city amounted to "white privilege."
"We decided that it's time to stop here," she said.
"Even when we know we can win, we don't continue in court," said council member Eduardo Martinez. "We settle out of court because it's the only way that the city can afford it."
Martinez said the city already won, but "the mayor refuses to accept the law."
On Tuesday, Butt said it was appropriate to share with the public how much money the city spent to investigate him. He said the council has spent $400,000 of taxpayer's money to "get to me."
"And they've come up with nothing. And they're not going to come up with anything. So that's where we are," he said. "I really don't care what you guys do — you want to litigate this thing for the next 10 years, go for it. C'mon. You want to cut your losses and put your tail between your legs and walk off, then that's fine too."
Much of Butt's criticism of Snideman and Stricker was for allegedly investigating whether his architectural firm, Interactive Resources Inc., took city money for designing potential floor plans for the redevelopment of the former Richmond Intermodal Transit Center into a visitor center. The city has never officially accused Butt.
Copyright © 2022 Bay City News, Inc. All rights reserved. Republication, rebroadcast or redistribution without the express written consent of Bay City News, Inc. is prohibited. Bay City News is a 24/7 news service covering the greater Bay Area.