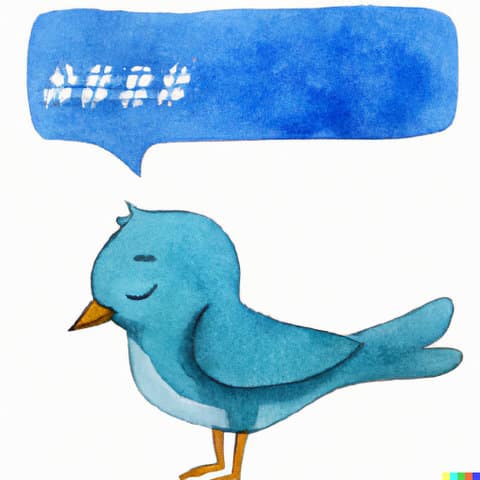 15 Nov

Disabled Twitter Users Face Potential Loss of Community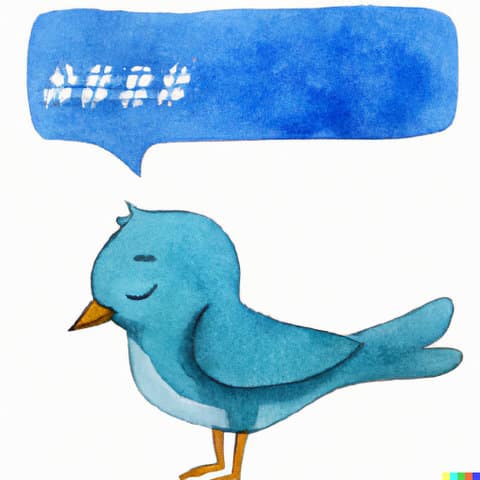 (Illustration created by Kathleen Quinn for Richmond Pulse using DALL-E image generator)
By Kathleen Quinn
Elon Musk laid off half of Twitter's staff Nov. 4, continuing the tumultuous start to his ownership. The billionaire's actions have put into question the future of the platform and, with it, the disabled community that has thrived there.
Twitter has become an essential tool for people with disabilities. Some are immunocompromised and cannot leave their homes. Some prefer to or must communicate primarily by text. Twitter is also a place for disability rights advocates to push for change. Hashtags like the popular #cripthevote are used in conversations about what it means to be disabled.
Since Musk took over, the firing of the accessibility team, lax content moderation and inconsistent strategy, among other things, have endangered Twitter's value to the disabled community. Some are leaving the site. But migrating to other services like Mastodon may prove inaccessible.
>>>Read: Social Media Changed How I Saw My Future
John Loeppky, a disabled freelance writer and tech journalist, said he has limited his usage but still considers Twitter useful for disabled people.
The feeling of " 'we have to build community somewhere else again?' — the possibility of that is almost as dangerous as the reality of that," Loeppky said.
The accessibility team, known as "TwitterA11y," was wiped out Nov. 4 along with the human rights, ethics in artificial intelligence, and curation teams.
The National Disability Rights Network tweeted it was "deeply troubled" by the removal of Twitter's accessibility team.
Stephanie Tait, author, public speaker and disability consultant, wanted to wait and see, but as layoffs rolled in, she found herself looking for an exit.
I am so sad for the way the death of Twitter is going to very much *harm* disabled people in disproportionate ways. It's really hard to communicate just how damaging this is for us – especially during an ongoing pandemic.

I'm truly heartbroken right now.

— 𝐒𝐭𝐞𝐩𝐡𝐚𝐧𝐢𝐞 𝐓𝐚𝐢𝐭 ♿️ (@StephTaitWrites) November 4, 2022
"When you know firsthand what all these teams did and why they matter, and you see them all go out the door in one day — Twitter may still look the same to a lot of people, … but for us, we know it basically already died," Tait said.
One of the biggest benefits of Twitter has been the ability to connect with people who would not otherwise meet.
"Some of these diagnoses … the odds of you ever finding somebody else is slim to nil unless you're dealing with numbers that Twitter is dealing with," Tait said.
Azure West, an advocate for disability rights, said this was the one place they could talk to someone who understands ableism and disability.
"I was born disabled, and for the first 19 years of my life, I didn't have any community," West said. "I didn't know anyone who was disabled. I have found many people here who understand what I go through as a disabled person."
Brianne Benness is the host of the podcast "No End In Sight" and the creator of the hashtag #NEISVoid for people with chronic illness. She started using Twitter heavily in 2017 while experiencing a then-undiagnosed chronic illness.
Tait said social media has always helped with isolation, but in the pandemic, it became a lifeline.
"For some people, Twitter is the only thread of connection they have to the outside world, and if you take that away, it's no exaggeration to say there will be actual lives lost," Tait said.
>>>Read: Art Helps Disabled Richmond Residents Through the Pandemic
After Musk fired the head content moderator and many of the content moderation staff, reports of harassment sharply increased.
Benness said people in multiple marginalized groups often have to block many users.
"It's not usable when you are being harassed all of the time," she said. "Given that they're already being so much friendlier to hate speech, it makes it inhospitable."
Jennifer Adelman, who is disabled, Jewish and queer, said she has seen an increase in abusive language.
"It's much worse, substantially worse," Adelman said. "Now, I'm seeing real hatred."
She reports incidents but said she has been generally unsuccessful in having posts taken down. "I'm spending more time hitting the block button than I am talking about what needs to be changed."
Jennifer Adelman regularly receives responses like these after reporting users for abusive content and said, "I'm spending more time hitting the block button than I am talking about what needs to be changed." (Screenshot courtesy of Jennifer Adelman)
The increase in ableism cannot necessarily be attributed to Musk's ownership, Tait said.
"This was already a problem that we can't blame entirely on Elon Musk," Tait said. "He's definitely accelerating the issues in a way that's scary, but I would be lying if I pretended that yes, out of the blue, all of the sudden, we just see this huge uptick in ableist content."
For those looking to maintain connections on another platform, it can be hard to identify the right one to meet their needs.
"I've looked for a lot of alternatives," Adelman said. "I have not found one."
Among the alternatives is Mastodon, a message board-type service centered on common interests. However, that raises concerns about the disabled community's access to the greater public.
"The world is already trying to silo us off from everybody else and forget we exist," Tait said. "The more we move into spaces where we can find each other, but no one else can find us, the easier it is for them not to care what happens to us."
Musk's decision to monetize verification by charging $8 for a blue check has also garnered backlash.
"If everybody who doesn't pay to participate loses their reach, communities are going to be devastated," Benness said.
She is concerned about how the checkmark will contribute to misinformation. "It's pretty terrifying, to me, to think about the level of medical misinformation that could be spread if anybody can pay to call themselves a verified health expert."
>>>Read: Social Media Spreads Fake News, but Ethnic Media Can Fight It
Adelman said that though Twitter has always had issues, now it's much worse.
Benness and Loeppky said Twitter might stop working, in part or altogether.
"I am concerned, after Musk's takeover, that the infrastructure won't hold up because they are cutting costs so quickly, that features will go down," Benness said.
"These things have happened," Loeppky said. "Platforms die."
Twitter's downfall could result in a fracturing of the disabled community. "We could lose each other," West said.
Tait is sticking around for now, but she doesn't expect Twitter as we know it to last much longer.
"I'm not deleting my Twitter accounts tomorrow," Tait said. "But I've also come to terms with the fact that this site is not going to exist in six months. It's just not."