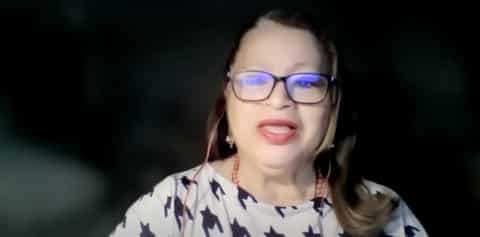 03 May

In Front of City Council, Richmond's Latina Center Shares Its Impact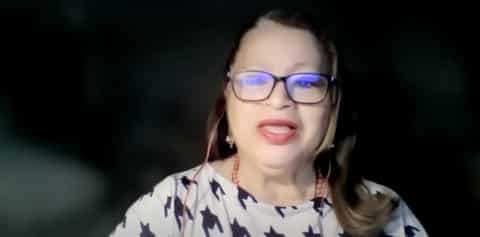 By Julia Métraux
For the past two decades, the Richmond-based Latina Center has supported Latinx women, children and the Latinx community in the Bay Area.
At Tuesday's City Council meeting, Executive Director Miriam Wong gave a presentation in English and Spanish on the work the Latina Center has accomplished, including its Women, Health and Leadership program. The presentation was originally supposed to be given in March as part of Women's History Month, but it was pushed back several times.
"The trust we develop led to healing [and] new connections," Wong said of Latinx women who have been involved in the center's programs.
Eight hundred peer leaders have graduated from its yearlong Women, Health and Leadership program, which started in 2000. Talking about the success of the program, Wong said one graduate is now a health educator with the California Office of Environmental Health Hazard Assessment, a department within the California Environmental Protection Agency.
At its core, the role of the Latina Center is to "improve the health and well-being of our Latino community by providing leadership and personal development opportunities for all Latinos," according to its website. This includes providing care and resources that specifically target the Latinx community, including encouraging people to get vaccinated against COVID-19, helping people navigate immigration, helping eligible people register to vote, and helping survivors of domestic violence.
>>>Read: Face-To-Face Outreach Helps Vaccinate Latino Communities
Programs and initiatives across the state of California, like the Latina Center, have tried to address disparities that get in the way of Latinx people addressing their physical and mental health and well-being. According to a 2021 report from the California Health Care Foundation, Latinx people are more likely to be uninsured or on Medi-Cal than other racial groups in the state. However, there are limitations in the data collected, as people can be Afro-Latinx.
>>>Read: 'Am I Really That Sick?' Healthcare Costs Weigh on Undocumented People
In 2009, the Latina Center also started a Future Leaders program for Latinx middle schoolers and high schoolers in the West Contra Costa Unified School District. Over 400 students have since participated since its inception.
"We needed to develop peer support, mentoring, English [support], advocacy training to improve the equality in academics," Wong said of why this program was started.
Given new funding from the state, the Latina Center's work with the West Contra Costa Unified School District may be expanding. In 2022, WCCUSD received a $30 million grant from the state of California for community schools. However, some have been critical of the lack of community involvement with this grant distribution. As part of its new contract, United Teachers of Richmond members and other people in the community will have more involvement with community school programs.
The Latina Center also has a domestic violence prevention and training program.
"It provides education supporting training on how we can together end family violence," Wong said.
The Latina Center has supported over 1,300 survivors of domestic violence, and it specifically has a support group for women who have experienced physical, emotional and/or sexual violence.
>>>Read: Language Barrier Poses Extra Challenge to Latinx Domestic Violence Survivors
There were no action items attached to the Latina Center's presentation. People can learn more about the Latina Center's work on its website.
The next regular Richmond City Council meeting will take place May 16.