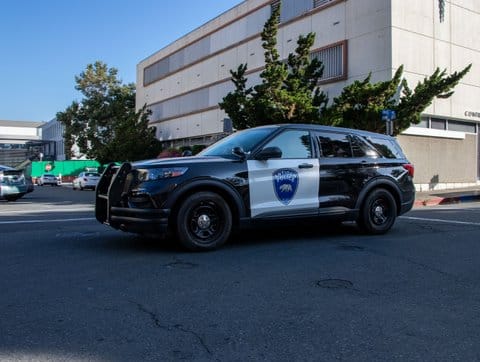 19 Aug

Acting Police Chief Issues Statement Regarding Arrests of Current, Former Antioch Police Officers in FBI Civil Rights Probe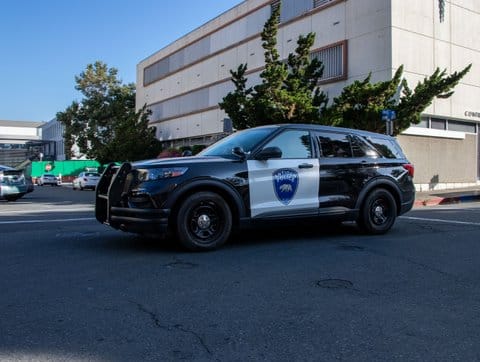 An Antioch police department vehicle cruises by A.F. Bray Courthouse in Martinez on July 21 when a hearing was held to determine whether Antioch Police Department officers violated the Racial Justice Act in arresting four Black suspects for murder. (Harika Maddala / Bay City News / Catchlight Local)
By Bay City News
Antioch's acting police chief issued a statement late Thursday afternoon in response to the arrest earlier in the day of several current and former Antioch police officers by the FBI in a civil rights probe that began in early 2022.
"Today's announcement reporting the arrest of current and former APD officers is disheartening and undermines the incredible work our staff does on a daily basis," said acting Antioch Police Chief Joe Vigil. "Any police officer who breaks public trust must be held accountable, especially because our effectiveness relies heavily on confidence and support from our community."
"I would like to thank the Federal Bureau of Investigation, Contra Costa District Attorney's Office, California Department of Justice, and United States Attorney's Office for their diligence in this investigation," Vigil added. "From the beginning of this investigation, our administration has been fully cooperating with these agencies, and will continue to do so. No individual — including a police officer — is above the law."
An Antioch police spokesperson said the department is precluded from making any further statements on the matter out of concern for the ongoing criminal and internal investigations.
Ten former and suspended Antioch and Pittsburg police officers were indicted for civil rights violations and other charges Thursday, the U.S. Attorney's Office for the Northern District of California announced.
The indictments accuse police of falsifying records, wire fraud, civil rights violations, obstruction of justice, improper use of weapons and K9 dogs on suspects, turning off body cams, selling steroids, and paying individuals to take college classes for officers.
The FBI arrested nine of the 10 suspects in the Bay Area and as far away as Texas and Hawaii on Thursday morning, according to U.S. Attorney Ismail Ramsey.
Copyright © 2023 Bay City News, Inc. All rights reserved. Republication, rebroadcast or redistribution without the express written consent of Bay City News, Inc. is prohibited. Bay City News is a 24/7 news service covering the greater Bay Area.