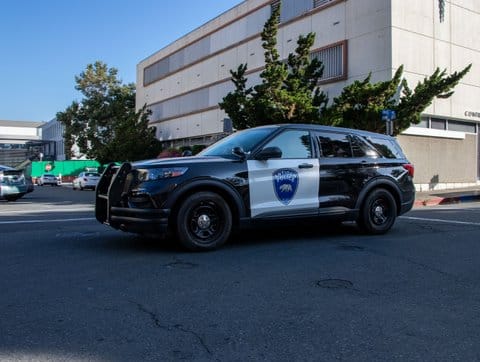 09 Sep

Expert Testifies in Murder Challenge Antioch Police Racism Deeply Entrenched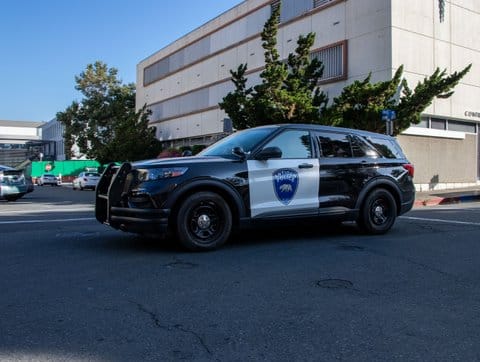 (Harika Maddala/Bay City News/Catchlight Local)
By Tony Hicks
Bay City News
An expert witness called by defense attorneys challenging the arrests of four murder suspects said racism displayed by Antioch police in text messages — some of which referred to the defendants — could have affected the integrity of the arrests and the investigation.
The four suspects are challenging their 2021 arrests by Antioch police based on alleged violations of the California Racial Justice Act.
Friday's hearing in Contra Costa County Superior Court in Martinez was the third on a motion made by attorneys for Terryonn Pugh, 22, Eric Windom, 23, Keyshawn McGee, 24, and Trent Allen, 22. All four Black men have been charged in two alleged gang-related murders in 2021 in Antioch.
All four remain in custody and were present at Friday's hearing.
At least 10 Antioch and Pittsburg police officers have been indicted by the U.S. Justice Department on charges including improper use of weapons and a K9 on suspects, civil rights violations, falsifying records, wire fraud, obstruction of justice, turning off body cameras, selling steroids, and paying individuals to take college classes for officers.
The Contra Costa County District Attorney's Office conceded last month that racial bias was involved in the arrests of the four men, which Superior Court Judge David Goldstein ruled eliminated the need for any of the officers to testify.
"They can come in here and take the fifth," Goldstein said Friday.
Goldstein ruled Friday that he'd allow three expert witnesses to testify on behalf of the defense, only one of whom was able to appear Friday.
All 12 Antioch officers involved either in the arrests or the investigations of the four suspects were part of the racist, homophobic and threatening text messages, some aimed at Antioch Mayor Lamar Thorpe and former Police Chief Steven Ford, both of whom are Black.
Seven of the 12 officers involved in the murder investigation sent messages and five others received them without reporting them.
Some of those officers were also indicted.
During investigations by the FBI and Contra Costa District Attorney's Office, text messages involving as many as 45 Antioch police officers were made public. Nearly half of Antioch's then-99 officers were put on leave earlier this year.
Friday's expert witness was Michael Mitchell, Jr., an assistant professor of African-American Studies and Criminology at The College of New Jersey. He's also a former police officer and corrections officer in Texas.
Mitchell said he reviewed the investigation reports, two years of text messages between officers, and the Antioch Police Department's code of conduct and policies. He said the fact that not just rank-and-file officers were texting, but detectives and supervisors were involved — and no one reported the texts — demonstrates a deeply entrenched racist and "deviant" culture at the department.
Mitchell said not reporting the texts was a violation of officers' duties and there's a "blue wall of secrecy" among police precluding anyone from reporting on fellow officers.
"It insulates officers," Mitchell said. "It's an unwritten rule that relates to affording protection to one another."
Mitchell said the African American community in Antioch is underserved, and a racially biased police department can affect investigations by making some communities unwilling to report crime, or people unwilling to be witnesses to crime.
He connected the texts, which happened after the accused allegedly shot two men in a drive-by shooting, to the crime because "it taints the entire investigative process."
Prosecutor Jordan Sanders cross-examined Mitchell, questioning how much he made as a paid expert witness and how familiar he was with Antioch and its police department.
Sanders also asked how racism affected DNA and video evidence in the case that was gathered by multiple cameras.
"I'm wondering how the racism in the texts affected the crime committed beforehand," Sanders said.
Sanders also asked if the officers were racist, why would they have offered medical aid to the victims or taken at least one of them to the hospital
Mitchell said it didn't change the fact that the investigating officers were part of the racist text chains and administering first aid was "their duty."
Friday's hearing was the beginning of what Goldstein said was the remediation part of the motion, in which he said he doesn't have the authority to completely drop cases against the four defendants but can remediate some charges or enhancements.
The defense has two more experts scheduled to testify, at least one of whom will do so at 1:30 p.m. Sept. 15 in Department 6 of Contra Costa County Superior Court in Martinez.
Copyright © 2023 Bay City News, Inc. All rights reserved. Republication, rebroadcast or redistribution without the express written consent of Bay City News, Inc. is prohibited. Bay City News is a 24/7 news service covering the greater Bay Area.