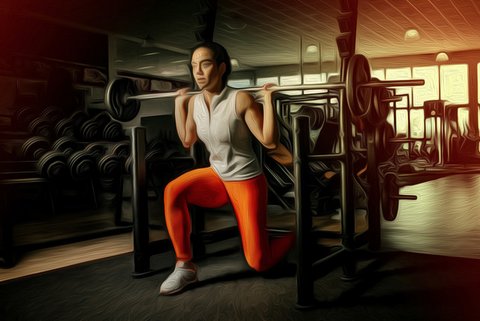 26 Oct

Gyms and Patrons Finding New Ways to Work Out During Pandemic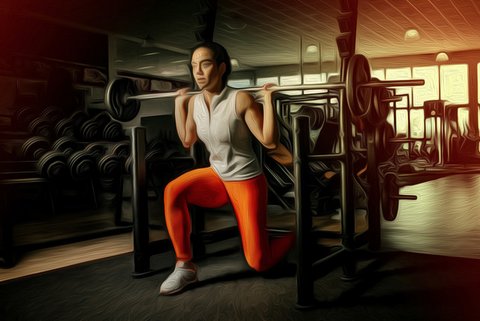 (Jonathan Borba via Unsplash)
By Denis Perez-Bravo
The day Contra Costa County gyms reopened, Richmond resident Abby Barragan was at City Sports in Hilltop 7 a.m. for a workout. Now, almost a month later, she is happy to get back to the fitness grind.
When Barragan returned to City Sports, she was welcomed with a temperature check, contactless check-in, more sanitation bottles than she remembered and cardio machines spread out to maintain physical distance. The usually crowded weights area and other gathering spots now have fewer people.
New research suggests gym members are satisfied with such measures.
According to a survey of 1,171 American adults with a gym membership, 69% are confident in their gyms new protocols, the International Health, Racquet and Sportsclub Association reported in "The COVID Era Fitness Consumer."
"I see everyone is working out individually, and there are less groups," Barragan said.
This means a quieter gym, which she says is perfect for her early workout. And her fellow patrons — many who repeatedly go at the same time as her — have been mindful of cleaning up after themselves and keeping their distance.
As of now, Barragan's routine mostly consists of weightlifting and she prefers the machines.
"I vibe in my corner, work my whole routine in one area of the gym so I don't mix too many machines," she said.
In addition to holding herself to a contained area, she limits herself to hourlong workouts three days a week. She hopes to go more often as time goes by, but, for now, she is content with being able to return to a space where she heals and grows.
The IHRSA survey also reported that 63% of fitness club users feel more stressed out than at the start of the year, and 91% worry about current issues, among them the U.S. economy, the presidential election and racial inequality.
Exercise is the antidote for stress for many gymgoers.
"The gym is therapeutic," Barragan said.
Working out at the gym has helped her deal with the stresses of her personal life and her criminal justice studies at Contra Costa College, and says working out before class helps her focus. Enduring and prospering in her workout routines has also given her confidence and elevated her self-esteem, Barragan said.
On Sept. 29, the Contra Costa County Health Services announced gyms could reopen at 10% capacity with modifications to meet social distancing guidelines. Indoor pools, hot tubs, saunas and steam rooms have remained closed.
"The change came after the county qualified to move into the less restrictive red tier of the state's four-tiered, color coded reopening system," a county health office press release said.
In the last two weeks of September, the county saw its average case rate drop below 7 per 100,000 people while positivity rates dipped below 8%, giving a green light to the indoor use of gyms, officials said.
Reopening could not have come soon enough for gyms, which like many other businesses, have been hit hard by the pandemic. 24 Hour Fitness filed for bankruptcy in June and closed more than 100 locations across the U.S., including many in California.
But now popular gyms including Planet Fitness, City Sports and 24 Hour Fitness, which is still operating in Richmond for now, are once again welcoming eager patrons who yearned for the comforting pain of working out.
"There is something about iron therapy that is very soothing," junior division powerlifter Jonathan Santos said.
For him, the risk of exposure is easily worth the benefits of working out at the gym.
Santos is not too worried about the coronavirus, which he tested positive for back in August. His symptoms — a lack of smell and taste — alerted him that something was wrong. Santos did not suffer more life-threatening symptoms, and that makes him confident that if he continues to eat healthy and stay fit, as he has worked hard to do, he can ward off disease.
"I am a big believer [that] if you stay active and eat well, you won't have a problem," he said.
After gyms were ordered closed because of the coronavirus, Santos bought 35-lb kettle bells to work out from his Richmond home, but it just wasn't the same as having access to hundreds of pounds of weight lifting equipment at 24 Hour Fitness.
He was not alone in feeling that way. Half of gymgoers surveyed for the IHRSA report were unsatisfied with their new workout routines outside of the gym. And many were having a hard time getting motivated to work out.
Santos found no drive to exercise, and after work he played more video games and lounged around more than before. Depression creeped up on him, and he stopped working out throughout the week.
"Now that I have the gym back in my life, my schedule is good and my eating habit is good," Santos said.
His challenge now is picking up where he left off. He isn't fully back in shape as he was before he left the gym, but he is reinvigorated to start lifting again. Santos has even set his goals on training for bodybuilding competitions.
"There is always a risk to everything. Going to the gym is a risk worth taking for the benefits of it. I just have to stay calm and stay safe," he said.