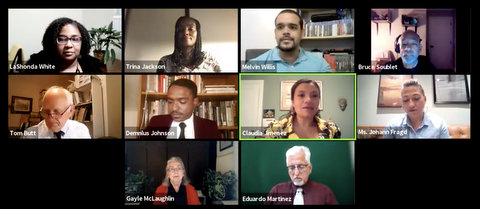 25 Jun

Richmond to Let Property Owners Host People Living in Cars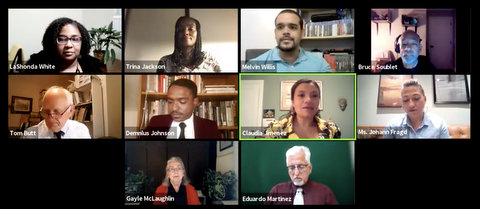 (Screenshot captured by Mathew Miranda / Richmond Pulse)
By Mathew Miranda
The Richmond City Council voted 6-0-1 Tuesday to adopt an emergency ordinance that will allow private property owners to host up to four vehicles from members of the unhoused community.
As part of the safe parking sites pilot program, the ordinance will take effect immediately and will create safe places for people to park and sleep, according to the staff report. The program also serves as the interim solution to the rise in unhoused residents on city streets, most notably at Rydin Road and Castro Avenue. The pilot project period will allow for fifteen scattered sites at one time and terminate after two years. These sites can include churches, social service centers, nonprofit organizations and educational institutions.
Each site will be required to submit a site management plan that provides details on participant screening, site monitoring and coordination and waste disposal.
The ordinance also establishes a permitting process that specifies performance standards that must be met by all the sites. A few notable standards include sites operating for a minimum of ten hours, accessible restroom facilities, a maximum of four inhabited vehicles per site, fires being prohibited and notifying neighborhood councils within 30 days of permit approval.
Bates abstained from the vote, citing that he could not provide support until hearing feedback from the neighborhood councils. He also raised concerns about residents housing vehicles despite complaints from neighbors.
Community Development Director Lina Velasco said the ordinance is intended for developed lots and larger private owners, but technically if residents meet the requirements, they could potentially host vehicles. Velasco also said she attended a Richmond Neighborhood Coordinating Council meeting last week and mentioned the emergency ordinance. She reiterated that neighborhood councils must be notified at least 30 days in advance and site permits will be renewed on a six-month basis.
"In general, the response was that they recognized this was an issue," Velasco said.
In other news, Vice Mayor Demnlus Johnson and the Richmond Race and Equity Team presented an action plan that garnered unanimous support from the council. The top priorities of the plan were divided into four goals:
— Establish a citywide training program for employees and community partners addressing racial equity, implicit bias and structural and institutional racism.
— Collaborate with local organizations to develop a race equity plan and increase overall community engagement.
— Train all hiring managers about equitable hiring practices and strengthen personnel policy, job descriptions and specifications.
— Improve healthy food access, equitable housing opportunities and park quality in under-resourced areas.
Johnson made recommendations including paying $25,000 to those affected by redlining and their descendants and those affected by the 2008 housing crisis; not requiring city job applicants to use a specific language; allowing undocumented residents to vote in local elections; and expanding YouthWorks to a year-round program. He also pushed for the creation of an Office of Diversity, Equity and Inclusion and a resolution to acknowledge racism and wrongdoings of the past.
"The goal of these recommendations is to implement a local reparations, equity and inclusion program that will not only help the African American community but also those who identify as marginalized," Johnson said.
Council member Claudia Jimenez was one of many on the council who publicly offered support for the plan. She called the discussion "overdue" and appreciated the inclusion of undocumented residents in the plan as she is currently working on a similar motion.
Staff will analyze the policy recommendations and return to the council later with a cost analysis and potential funding sources.
Monday meeting
In a special meeting Monday, the City Council approved using $8.55 million from the city's American Rescue Plan Act funds for the 2021-22 fiscal year. This leaves $19.2 million that must be used by the end of 2026. The motion passed 5-2 with council member Nat Bates and Mayor Tom Butt voting no.
The largest portion of the $8.55 million will cover the $4 million needed to close the budget gap and rehiring essential staff positions. Another $2 million will be used to upgrade community facilities, and $1 million will go towards community beautification to address illegal dumping and park improvements.
The council also spent time Monday discussing a shooting in Richmond that left three people dead and five injured. Near the end of the discussion, Butt raised a motion to give $3 million of the Rescue Plan funding to the police department, but the motion failed 2-0-5 with council members Melvin Willis, Eduardo Martinez, Gayle McLaughlin, Jimenez and Johnson abstaining.