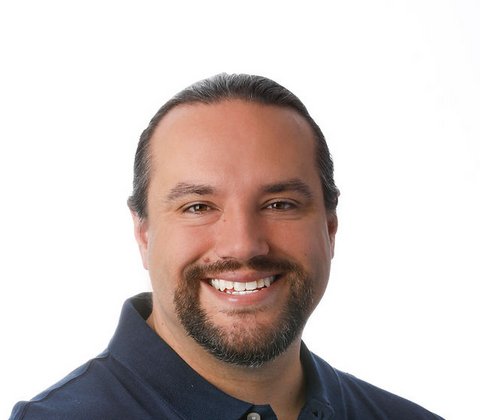 13 Apr

Richmond Police Union President Challenges Sheriff for Office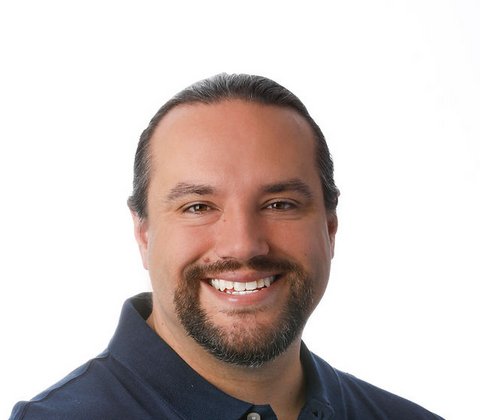 Ben Therriault, president of the Richmond Police Officers Association, is challenging David Livingston for sheriff. (Campaign photo)
By Richard Tzul
The head of Richmond's police union wants to be the new sheriff in town. In Contra Costa County, the incumbent normally runs unopposed, but Benjamin Therriault said that's one of the reasons why he's challenging the controversial Sheriff David Livingston in the June election.
Livingston first won the sheriff's seat in 2010. In the next two elections, no one challenged him. Therriault decided to change that last year.
"I see there's not enough challenging ideas and direction. Generally, sheriffs simply just pass on the baton, to the person that they see as best fit," he told Richmond Pulse. "And then … the Board of Supervisors, or the political establishment, kind of rubber stamps that and everyone goes on [their] way and the public, unfortunately, doesn't get the full understanding of choice and differences."
Therriault announced his campaign in March 2021, shortly after Andrew Hall, then a sheriff's deputy, shot and killed a man. Livingston's support of Hall, who was convicted in the shooting death of another man, led to demands that he resign.
Originally from Montana, Therriault is Native American and grew up on the Flathead Indian Reservation where he saw the community policing that would inspire him to join law enforcement. He said the tribal police engaged intimately with the community, knowing everyone, because they "had to."
Therriault joined the Air Force at 17, serving as a military police officer, and then serving in civilian law enforcement for the past 12 years. He's currently the president of the Richmond Police Officers Association.
The veteran previously lived in Richmond Village, a low-income housing project, as part of a program for officers to live among the communities they police. The experience, he said, embedded him with his community members.
The candidate proposes initiatives such as boosting mental health crisis services, reforming the approval of concealed carry weapons licenses and increasing deputy patrols.
"Law enforcement is the de facto response to mental health and behavioral crisis calls," said Therriault, but police are not suitable to address every situation.
>>>Read: Police Adapting to Changing Expectations, Says Acting Richmond Chief
While officers have done the best they possibly could to respond to such scenarios, he said, mental health professionals or officers with special training are more appropriate in certain circumstances.
He said he supports expanding the county's Mental Health Evaluation Team into a 24/7 response model. The team is made up of health professionals and officers with additional training who respond to mental health crises. He also wants to expand the county's A3 program, which includes behavioral health services without law enforcement intervention.
>>> Read: Contra Costa Unveils New Crisis Initiative for Behavioral Emergencies
The majority of the county's deputies are working in jails and courthouses, according to Therriault. He said this means there's an insufficient number of deputies to serve the unincorporated parts of the county, which are mostly made up of lower-income, Black and Brown communities.
Deputies must be certified to go on patrols. If elected sheriff, Therriault said, he would require newly hired deputies to obtain such certification to increase the number of deputies on patrol. Those who are already working for the department would be encouraged to become certified with financial incentives, he said.
The approval process of concealed carry weapon licenses needs to be improved, said Therriault.
Therriault alleged that upon reviewing the most recently available public data, he found licenses were granted to members of the Sheriff's Posse, an organization overseen by Livingston that raises money for charities, while many other residents were being denied.
He said this matter is an "equity issue" because most of the people who have told him they can't get a license are women of color and small business owners. These are women who may be dealing with stalkers or former partners who pose a safety risk, Therriault said.
While he doesn't have a "special number" of how many licenses ought to be approved, he said the 400 licenses approved, as noted in the most recent dataset, is far too low for a county of 1.1 million people.
To help ensure that deputies are appropriately serving communities of color, he said, the department would place high professional standards on hiring and employ a workforce diverse in background and thought. Additionally, he said he welcomes auditing and accountability from the public.
Activists have slammed police unions as an impediment to reforms. Therriault said that police unions, like any other labor union, simply defend their members' right to due process. He said Richmond's police union has a progressive record and has opposed "very few" reforms, and in cases that it has, has done so on the basis of due process.
"Stonewalling [reforms], I think, is generally what activists think of when it comes to police unions," he said. "And that's not the goal."
Therriault slammed Livingston for defending Hall, the former deputy who fatally shot two mentally ill people of color, one of whom was unarmed. In an internal letter last month, Livingston criticized a six-year sentence Hall received for one of the killings, which triggered public calls for his ouster.
"It was completely tone deaf and the wrong message to send both internally and externally," Therriault said. "It was, quite frankly, a hurtful message to send and out of touch."
Had he been sheriff, he would not have done "anything like that," he said.