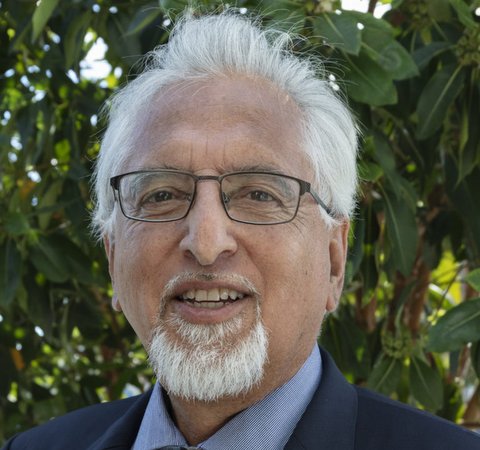 28 Jun

Vice Mayor Eduardo Martinez Hopes to Move Up, Become Mayor of Richmond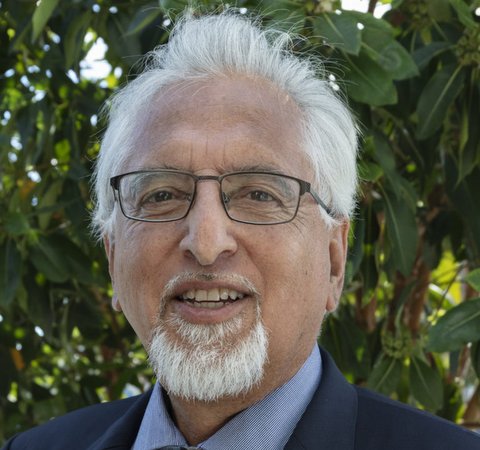 Richmond Vice Mayor Eduardo Martinez is running for mayor. (Richmond Confidential file)
Editor's note: Read our profiles of other key mayoral candidates Shawn Dunning and West Contra Costa school board member Mister Phillips.
By Jonathan Hale
Richmond Vice Mayor Eduardo Martinez says his abilities to listen and observe are his greatest strengths.
The 72-year-old Richmond Progressive Alliance member hopes those traits will help earn him the job of mayor in the election Nov. 8.
He says he developed the listening and observation skills out of necessity when he was young.
Martinez grew up in a Catholic family in the small town of Dumas, Texas, where he wanted to be a choirboy. A stutter kept him from properly reciting his prayers — something he was punished for. He recalls being chastised and rapped on the knuckles by admonishing nuns, which drove him to keep quiet.
Before moving to Richmond, Martinez worked a variety of odd jobs, including as a lathe operator, carpenter, clothing seller and painter. He lived in Fort Worth, Texas, until moving to the West Coast in 1971, living first in Berkeley and Oakland.
In 1993, Martinez moved to Richmond and purchased a home. He landed a teaching job at E.M. Downer Elementary School, where he taught fourth, fifth and sixth grade.
Over time, he realized that student problems in his classroom were often the result of things outside of school. He began checking with students regularly outside of class, eventually becoming attuned to their hardships and successes.
He also began to pay attention to the ways local politics were affecting his students and school.
Martinez's entry into politics began when he read about the 2004 reconstruction of El Cerrito High School. It said that money slated for Downer Elementary was being diverted to fund El Cerrito High's new facilities. At the time, Martinez says Downer Elementary was beset by substandard conditions.
"Every time it rained, the sewer would overflow," he said. "There were rats."
To protest, Martinez and others marched through Richmond to complain about the conditions at Downer. They demanded funds to renovate the school. The march brought attention to the disparity in funding, serving as a springboard for Martinez's entry into local government.
While still a teacher, he joined the Community Advisory Budget Committee for the West Contra Costa County Unified School District in 2008.
Then, in 2010, he retired from teaching and ran unsuccessfully for City Council. After another unsuccessful attempt in 2012, he ran a third time in 2014, this time winning a council seat. In 2016, Martinez was appointed vice mayor. In February, the council unanimously voted to make him vice mayor again for this year.
During his time on the City Council, he has voted consistently for progressive causes. He joined other RPA members on the council in voting to pass rent control and eviction protection legislation in 2015. Martinez also voted in 2018 to raise Richmond's minimum wage to $15 an hour.
Now, he has his sights set on the city's top elected office. If he does not win the mayoral race, he will no longer be on the City Council as his term is set to expire. If elected, Martinez says he hopes to address environmental quality, housing, and sustainable development as mayor.
And he says he wants to expand the city's government.
"Right now, our city is vastly understaffed," he said. "The work that needs to be done to make Richmond an attractive city can't be done because we don't have the people doing the work."
That work includes urban revitalization and environmental protection.
Martinez, a self-described environmentalist, emphasizes the importance of sustainable growth. He said he wants to pursue the construction of infill housing — new housing built on undeveloped land in an urban area. He said revitalizing urban spaces and improving pedestrian infrastructure would foster a sense of community and put Richmond on track for sustainable growth. Martinez also said he would address urban decay at Hilltop Mall by adding green spaces, shops and mass transit access points to attract visitors.
>>>Read: Q&A: Eduardo Martinez Wants to Use 'People Power' to Govern Richmond
In 2014, his call for reduced dependence on fossil fuels earned him stiff opposition from candidates backed by Chevron, the city's largest employer. Nonetheless, he remains committed to making Richmond a greener city. He said he hopes to bring in renewable energy companies to keep jobs in the community while transitioning away from the fossil fuel industry.
Martinez envisions change for the city of Richmond but stresses that he wants changes to empower residents. Having observed the city's growth since his arrival almost three decades ago, he hopes the city will continue to move in a positive direction.
"Richmond means hope for the future," he said. "Richmond is a beacon."
For the record: A previous version of this story said that Eduardo Martinez was approaching his term limit as a council member. His term is set to end, but there are not term limits for Richmond City Council members.