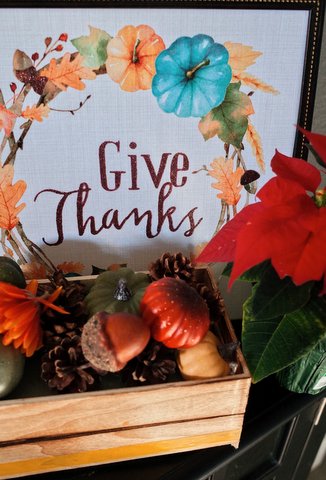 26 Nov

In a Difficult Year, Local Youth Give Thanks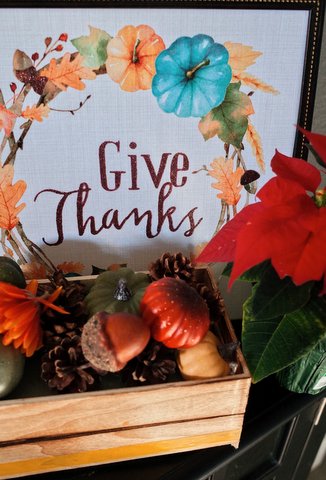 (Photo by Chris Mendizabal)
Editor's Note: Three young people reflect on the meaning of Thanksgiving, the people and experiences they are thankful for this year and finding value and strength even in pain. Their accounts have been lightly edited.
First Person, Various Authors
As the year dwindles down there is a cluster of our biggest holidays; Halloween, Dia de los Muertos, Thanksgiving, Christmas, Kwanzaa, etc. However, in our current environment, between COVID and our political climate, everyone isn't as in the holiday spirit as in previous years. I haven't been in the spirit in years — self-awareness completely kills the holiday spirit when you realize it's all commercialized and saturated with capitalism, but holidays don't have to be surface-level. There is more to them than just the celebration, gifts or food. It's genuinely about that experience and taking a well-deserved moment of peace with your family, and that's what the public has to remember. It has been a long, stressful and life-changing year. We possibly won't go back to how things operated before, no matter how much government officials try to ignore what's happening around us. As of lately, our state leaders are placing curfews and other restrictions for Thanksgiving. What is Thanksgiving known for? Turkey? Dressing? Pozole? Corundas? Mac and cheese? No, it's remembrance and thankfulness.
I'm thankful for waking up everyday, even when I don't feel like standing up and functioning. I'm thankful for my folks giving me space to grow; my sister allowing me to live at her place. I was able to travel to D.C. this year and see the school I was supposed to attend, and I cried because through its chaos, I'm thankful for that experience. I'm thankful for social media, at times, because it's connected me to classmates while we're scattered across the country. I'm thankful for the knowledge I possess and the ability to remember this holiday isn't sunshine and rainbows, and its origins aren't pretty or peaceful. Essential workers and those in the medical field, I'm thankful for you all. Political organizers, while you shouldn't have to, I'm thankful for the effort and time that you put into protests and resources.
I've lived through another year, no matter how dark some days were when I couldn't stomach the idea of tomorrow. I'm here, and I'm glad. We made it through another year, and I just want everyone to acknowledge and cherish those who cherish you. It was a year of growth and realization, and some bangers came out, music-wise. It was a year of learning your self-worth and seeing the bigger picture of things. A year where you stepped outside of yourself, took yourself apart and were put back together. If you had dark days and didn't know when your vision would clear, but you're here, I'm thankful for you. I'm glad you're all here, and for those who didn't make it, we'll remember and honor you. This holiday season continue to help and speak up for others and step out past yourself all the while experiencing a long awaiting conclusion. A new year doesn't mean life is going to change, but it presents new opportunities.
-Kimyatta Newby, 18
This year, I'm thankful for the experiences I've lived through and the people who've been around me, from friends and family to people I see walking on the sidewalk, passing by. I've come to realize that I'm the person they see walking on the sidewalk, the same person they see driving on their way to work or on their way home. For the people I'm close to, I'm thankful for their patience with me and how they don't forget about me when the world seems like it's crumbling around us. I'm thankful for my family, and how we manage to keep ourselves together, and how we care for one another. From my mom, who brings food and feeds me before I go to sleep, to my sister, who always has a remark whenever she sees me, to my brother, who shows me what responsibility looks like, and my dad, who teaches me how to figure things out and gives me a hug whenever we get to see each other.
This year, I'm thankful for myself and the resilience I never knew I had. Through all the ups and downs, I've made it through all those days where time passed by like those people I see walking on the sidewalk. I'm thankful for the people I see prosper through all the adversity they face, and we face as a collective. I'm thankful for the opportunities I've been given to write about my experiences and how I feel about certain topics. I'm thankful that I found a person I get to lay my head on when it feels too heavy to hold up. I'm thankful for the person I get to turn to when I find myself staring at the wall. I'm thankful for the person I get to love and talk to through moments where I feel like the room around me has lost all light, and I feel the weight of the world pushing me down. She has been my best friend through the collapse of the world. I'm thankful I've made it this far. I'm thankful for the life I've been able to live and everything that's come with it. I'm thankful for all the downs because there would be no ups without them. There are always shadows when the sun's out, and there can be no joy without sorrow. I'm thankful for all the sorrow because it's made room for joy.
– Juan Mendoza, 19
Thanksgiving has always been a day where I really realize how lucky I am to have what I have. Although we should always be thankful for everything we have, sometimes life gets too busy for us to even take a moment and cherish the little things that we use every day. Thanksgiving, to me, is that annual reminder that I am really fortunate to have a roof over my head, food on the table, and the love from my family. Many people don't realize how much something means to them until the moment it's gone. Whether your family is big or small, there's always a reason to be happy whenever you are with them.
This year, I lost one of the people who meant the most to my family and me, my grandpa. My grandpa was a stern old soul who enjoyed soccer, coffee and warm jackets. Even though we didn't always see eye to eye, he was there for me since I was born, and there was no way I could ever pay that back to him. His last months were spent with all of us as a family. When we dropped him off at the airport to go back to Guatemala, I never expected that to be the last time I would ever see him. When I heard that he passed away, I felt stuck. I regretted not being the best grandchild I could've been. His life was one that I thought was going to last forever, and I still feel like he is with us today. I would do anything to be able to let him know how much his family loved and cared for him even if we didn't always show it. His death has made me realize how fast things can change which is why it's important to always be thankful for who and what we have in our life while we still have them.
This year, I am especially thankful for the health and well-being of my family. With COVID taking away so many people's jobs, homes and loved ones I am thankful that I have been blessed enough to still have what I had before the pandemic. I am also thankful for the education that I am receiving at UC Riverside this year and for having my best friend there with me through every moment of it. Although it is not our ideal first-year college experience, through Zoom, it is still a new adventure that I get to live through with them. Every year I am reminded that life could be a lot worse than it is now and that I shouldn't take for granted the love, support and opportunities that I am given.
– Chris Mendizabal, 18