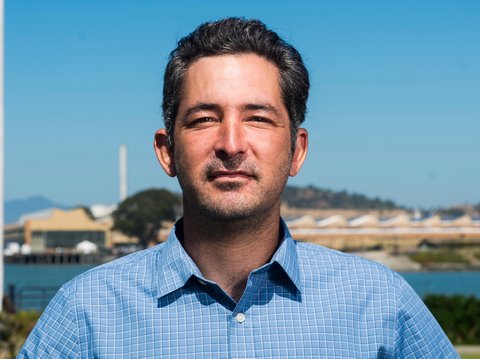 07 Sep

Q&A: Mike Vasilas Vows to Listen to the 'Needs of Every Community Member'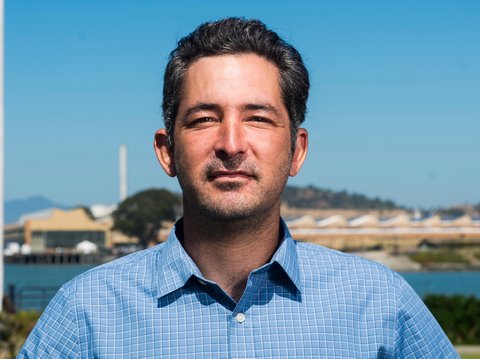 Interview, Edward Booth
Name: Mike Vasilas
Age: 38
Occupation: General contractor, real estate professional in Richmond
Highest education: Bachelor's in economics, UC Davis
Public service: First time running for City Council; community advocate; founded the Association of United Richmond Housing Providers.
District: 5
Richmond Pulse: Why are you running for City Council?
Mike Vasilas: Now, more than ever, we need strong leadership. COVID-19 has presented a rapidly changing set of complex challenges: an unprecedented health crisis, rising unemployment and a structurally unbalanced city budget. Difficult and important decisions need to be made, and we cannot afford to leave anyone out of the conversation anymore. We need leadership that's committed to a transparent government process, that values the needs and input of every resident, community, business and city service.
RP: What are the two most pressing issues in the city, and what should be done about them?
MV: Housing and economic development. We have a ton of issues. Some are persistent, and some, like COVID-19, are hopefully temporary.
We've been in a housing crisis for some time. Our goal should be housing that's affordable. Most of the development in recent years are high-end developments on the shoreline or government-subsidized developments downtown. While both are important, they've left out all the residents in between that are also in need of housing. One of my main goals is to streamline the permitting process and bring small-site development near transit.
We also need easier access to homeownership. We need better financial education and funds that can be used for down payment assistance. Promoting homeownership is the way to affordability.
Economic development is crucial. Richmond is a beautiful city. It should be a destination. We need responsible businesses and housing developers that foresee the same future for Richmond that I and many others see. That involves maintaining trust with existing businesses to make sure they aren't in a position where they have to leave because they can't survive here financially.
I believe strongly in small and large businesses. All provide much-needed revenue. We need to increase revenue while retaining businesses. A part of that comes through investing in workforce training.
RP: What is the most pressing issue in your district and how should it be addressed?
MV: Each neighborhood has its own issues. Homelessness is a big one. We need to develop a short- and a long-term plan. Local leaders and community advocates have worked to uplift the homeless and hired homeless residents to aid in abatement, illegal dumping and cleanup.
The SOS! Streets Team is doing great work to improve conditions and give the homeless job opportunities. They invested in a mobile shower to improve sanitation.
Longer-term, we need to house our unsheltered people and provide mental health services, addiction services and job training.
RP: How can the city help residents and businesses survive the COVID-19 pandemic and then recover?
MV: The city needs to do whatever it takes to allow businesses to adapt. We've seen restaurants with outdoor seating. Parking has been converted to areas where people can eat, and that's allowed for more business. We need to streamline that process. We need to lend them a hand to make sure they can stay in business.
The city put a gross receipts tax on the ballot, which is going to create a lot of financial duress. As a council member, the first thing I'll do, which I'm starting now, is to work with businesses and the city to come up with a solution that doesn't create financial hardship businesses can't overcome.
This financial crisis is going to last a long time. I've been trying to get local and state legislators to pursue a rental assistance fund.
A lot of residents are unemployed and can't pay their rent. We have a looming secondary crisis, if it's not already a crisis, ahead of us. Rents will become due, and the city should plan accordingly: Earmark federal CARES Act funds to have something in place, so if more funding becomes available, it can be given to those in need.
RP: What changes, if any, to policing would best serve the community?
MV: We should look into bringing in specialists, social workers from the county, to deal with mental health issues and homelessness. That will relieve a lot of the burden of our police force, [which has] had a sizable reduction. That's put a lot of stress on them and increased overtime, so if we brought in specialists, not only would our community be receiving more specialized services, but it would allow our police officers to carry on with their normal crime prevention work.
The goal is to increase training to prevent excessive use of force and training towards deescalation of situations that could involve violence. We should be having ongoing conversations with the community and the police and the city to figure out ways we can have a trusting relationship.
RP: Why are you the best person to represent your district?
MV: I've been heavily involved the last four years. What drives my motivation is my passion for this city and my commitment to a governmental process that listens to the needs of every community member. I don't pick sides. I want to find a way to win solutions, and that involves inviting everybody to the table and collaborating to find goals we can achieve.
A lot of our community members feel many decisions made at the council level have been done behind closed doors. I'm all about transparency and putting the city and its residents first.
Continue reading our City Council candidate interview series: Ahmad Anderson | Ms. Dandie | Claudia Jimenez | Gayle McLaughlin | Vinay Pimple | Najari Smith | Eleanor Thompson | Melvin Willis