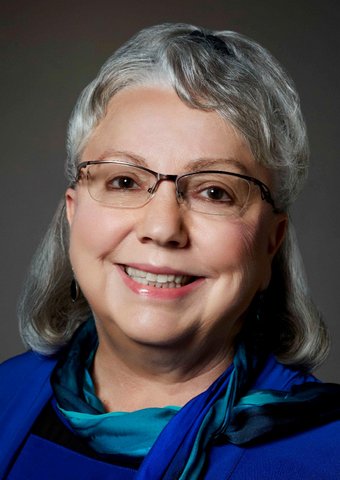 11 Sep

Q&A: Gayle McLaughlin Wants to Build on 'Major Progress'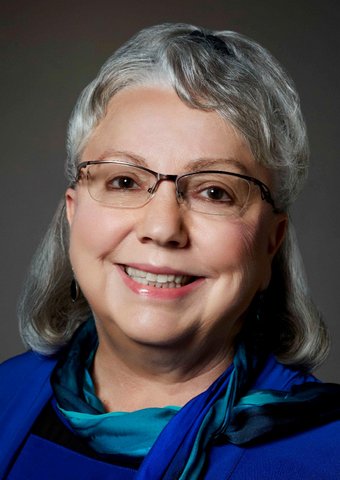 Former mayor Gayle McLaughlin makes a bid to return to the Richmond City Council. (Courtesy of Gayle McLaughlin)
Interview, Keisa Reynolds
Name: Gayle McLaughlin
Age: 68
Job: Community Organizer and Educator
Public service: Richmond City Council for 12+ years, eight as mayor (2007-2015); co-founding member of Richmond Progressive Alliance
Highest education: Bachelor's in psychology, Bridgewater State University; some graduate coursework in education and psychology at Rhode Island State College and UC Berkeley Extension Program 
District: 5
Richmond Pulse: Why are you running for City Council?
Gayle McLaughlin: As mayor, I built a community with progressives of Richmond. We made major progress, but we still have a lot to do, especially as COVID-19 threatens our health and demonstrates core inequalities. 
RP: What are the two most pressing issues in the city, and what do you propose should be done about them?
GM: I want to stop foreclosures and evictions. I also want to support small businesses.
I want to continue to address Chevron's pollution. Another key thing is developing a Richmond Green New Deal to expand environmental policies.
>>>Read: International Day of Protest Centers on Chevron's Environmental Impact
We have a great job-training program I want to expand. I want to continue to fight crime with real cause solutions. That's how we reduced homicides 75% [while] I was mayor — whatever programs are needed, e.g., substance abuse [treatment], anger management. We need to assist the elderly. Immigration rights are important. Improve our parks.
In District 5, there are a lot of housing communities. I want to give priority to the needs of those communities, like Crescent Park, Monterey Pines, Harbor Apartments, Cypress Pines, Friendship Manor and Richmond Village (formerly Easter Hill). I want to see a sustainable and healthy Point Molate and clean up the toxic sites on our shorelines like Zeneca.
How do we do all that? By creating a coalition of people of all backgrounds, large enough to force change.
RP: What is the most pressing issue in your district, and how should it be addressed?
GM: Housing is a really important issue. Homelessness has risen due to the pandemic. There's a moratorium on [evictions], but people have lost their jobs.
We need to create a situation of affordability. We need to build on public land and utilize nonprofit housing developers.
More than 50% of our residents are renters. We need to protect all renters and landlords who are doing right by their tenants.
We have a street team working with our homeless population [and] a homeless task force. I want to work with those groups to come up with ideas for helping the homeless. Things like tiny homes. Finding vacant buildings. Homeless people are living in hotels because of the pandemic. After the pandemic, it's going to be hard.
We are one of the last places that has a working-class community, largely low-income, and a very diverse, wonderful community. We want to keep it that way.
RP: How can the city help residents and businesses survive the COVID-19 pandemic and then recover?
GM: As soon as the moratorium is lifted, people will owe rent back to March. Some progressives in City Council have been saying they need at least a year. Even better: total cancellation of rent during the pandemic.
We need to keep people informed about wearing masks, socially distancing and not being in large gatherings.
It's important to close the digital divide. A lot of our elderly don't have education on the internet, and families of all ages don't have computers.
Brown and Black people are disproportionately infected with the virus and [having] more deaths. That means addressing racial injustice, addressing needs [including] healthcare. We need a hospital in our city or San Pablo.
We want to help small businesses access federal funds to keep them afloat and allow them to retain their employees.
RP; What changes, if any, to policing would best serve the community?
GM: Richmond has the Community Police Review Commission. When I was on the council, we made sure that any time a police shooting results in death or serious injury, an automatic investigation occurs.
In terms of funding, I've worked with progressives on the council and community leaders of Black Lives Matter and various racial justice groups. I think the figure presented was 25% of the budget taken out of the police department and put in youth programs, services for libraries, community centers and elderly.
There will be a community taskforce called Reimagining Public Safety. I support that. The taskforce needs to have community leaders and not just be city departments or elected officials.
I want to activate community experts, mental health experts and others unarmed rather than armed police that could escalate into a shooting as we've seen happen over and over.
RP: Why are you the best person to represent your district?
GM: I am the only person in my district with elected official experience. I understand city government and working with our community. I have the experience of accomplishing major transformation — not enough but significant change.
The council is all men. I am not someone who says because I am a woman, I should be elected, but the majority of men on that council are not progressive. We need gender justice and more progressive voices on the council. We need a people's government rather than a government getting undue influence from corporations. That is something that I've worked hard at, not taking any money from corporations.
I used to be called the community-involved mayor. People know me. They trust me, see me as someone with experience, integrity, kindness and solidarity. That's why I am the best person to run District 5.
Continue reading our City Council candidate interview series: Ahmad Anderson | Ms. Dandie | Claudia Jimenez | Vinay Pimple | Najari Smith | Eleanor Thompson | Mike Vasilas | Melvin Willis