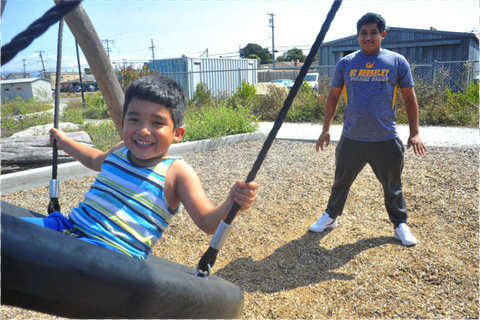 04 Oct

PHOTOS: Despite the Coronavirus, Life Continues in Richmond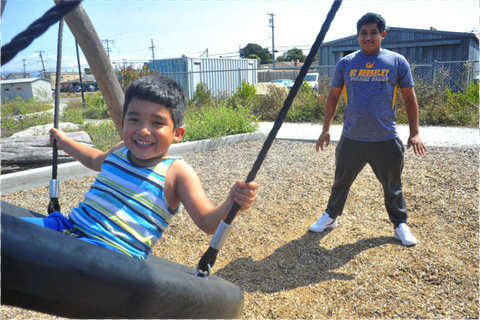 Photo Essay, Denis Perez-Bravo
It's been six months since the coronavirus outbreak first pushed us to lock ourselves in our homes and distance from each other. The changes we have had to make — some obvious and some subtle — have become our normal. Our face masks have been added to the phone, wallet and keys checklist we say to ourselves when we leave our homes. For many, education and work have become almost entirely remote. Others have returned to in-person work or never stopped going in the first place.
But through all this, the other challenges of life have not gone away. In Richmond, alongside the coronavirus, we have experienced power outages, unhealthy air conditions with smoke-filled orange skies, a surge in gun violence and the continuous struggle for social and racial justice.
As life goes on in Richmond, the following images capture these coronavirus days.
Testing Sites
Richmond now has multiple coronavirus testing sites available for residents. Near the start of the pandemic, paid testing was first offered at Kaiser Permanente.
Education
Students from kindergarten to college have had to transition to distance learning, causing many students and parents to worry what a school year during a pandemic would look like.
>>>Read: Contra Costa College Gets Cooking in the Classroom
Usually, Contra Costa College would throw a mini festival called "Welcome Week" to promote student services and campus groups at the start of the semester. This year, drive-through events are being held to interact with students. And it is a growing trend. Many schools held drive-through graduations in the spring, and they might celebrate the end of the 2020-21 school year in the same way
Everyday Life
Many businesses and services have been closed, but those that are open have adapted to social distancing guidelines.
>>>Read: Leaders Move Services Online Amid the Coronavirus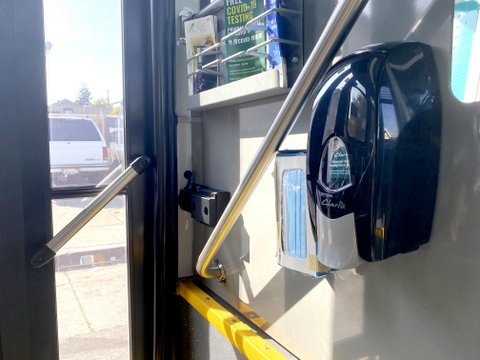 >>>Read: They Lost Their Homes to War. Now, Richmond Laotians Fear Being Pushed Out Again.
Even while people go on with some sense of normalcy, say picking fruit in a mask and gloves, violence continues to hit Richmond especially hard. On Friday, Sept. 18, that is just what happened when Lamonta Butcher, a young rapper known by the stage name Tay Way, was killed.
After six months with no homicides in Richmond, there have been 16 since April with September being the most violent month so far, according to Richmond Police Chief Bisa French.
The growing death count in Richmond, from violence and the coronavirus, has shrouded 2020 in a sense of mourning.
Social Justice Movements
The deaths of George Floyd, Vanessa Guillen and Breonna Taylor have fueled organizers and protesters to take to the streets despite the pandemic. Richmond residents have conducted caravans, marches, art projects and occupational protests throughout the city to raise awareness of the abuse in power in local and federal institutions.