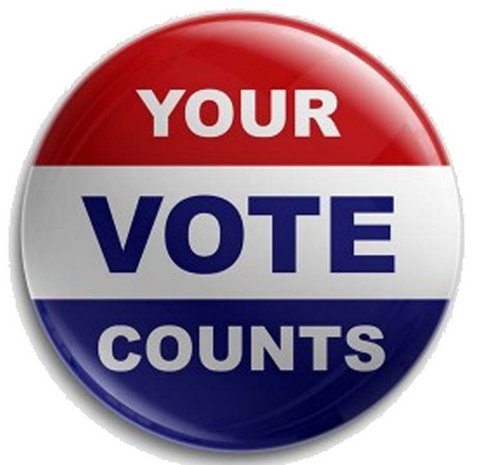 22 Oct

Election Roundup: Read Our Local, State and National Coverage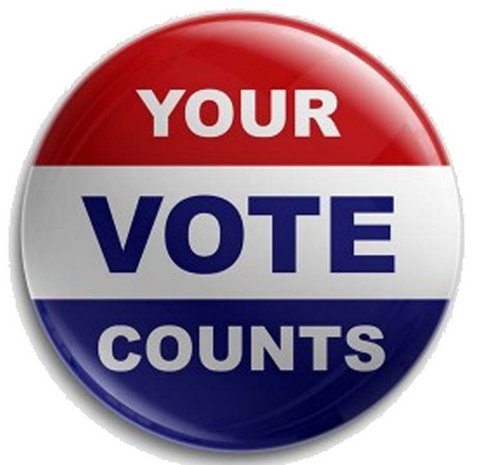 Editor's Note: Leading up to this election, Richmond Pulse has published interviews with the candidates for the Richmond City Council's first district seats, explainers of statewide propositions, perspectives from Latinos who support President Trump and more. Now, we have compiled these stories in one place for your convenience. Just click through to read the full stories. If you haven't voted yet, consider reading up on the local, state and national races before mailing in or dropping off your ballot or heading to the polls Nov. 3.
City Council
Richmond Set for First District Council Elections: Richmond has moved from at-large to district elections for City Council, the result of a yearslong political debate over representation.
District 1
Eleanor Thompson Advocates for Iron Triangle, Youth Entrepreneurs: Eleanor Thompson, founder of Social Progress Inc., said she is running for Richmond City Council to do more for the community she has lived in for decades.
Melvin Willis: 'We Can All Find Solutions': Richmond City Council member Melvin Willis said he is running to represent District 1 "because there still is a lot more work to be done."
District 5
Ahmad Anderson Is a 'Native Son' of Richmond Politics: Ahmad Anderson, whose parents were both city leaders, says his top priority is a COVID-19 health and welfare plan.
Gayle McLaughlin Wants to Build on 'Major Progress': Former mayor Gayle McLaughlin explains why she is making a bid to add on to her more than a decade on the Richmond City Council.
Najari Smith: 'There's No Time to Waste' for Small Businesses: Rich City Rides founder Najari Smith says his priorities are public safety and the environment, which he says are tied to affordable housing.
Mike Vasilas Vows to Listen to the 'Needs of Every Community Member': Real estate professional Mike Vasilas calls for a transparent government that considers the needs of every resident and business.
District 6
Ms. Dandie Says Richmond City Council 'Needs New Faces': La'Tanya J. Dandie, a mental health worker, promises to listen to small businesses and residents if elected.
Claudia Jimenez Wants to Give Residents 'More Power': Community organizer and Colombian immigrant Claudia Jimenez says she favors "bold solutions."
Vinay Pimple: Richmond Still Faces 'A Lot of the Same Problems': Vinay Pimple said, if elected, he would draw on his experience as a lawyer, software engineer and former Richmond City Council member.
WCCUSD
School Board Candidates Call for Equity and Transparency: The candidates for the West Contra Costa school board's first trustee-area elections detailed their perspectives on the budget, charter schools and more.
Propositions and Local Measures
Props to You, Californians: A Preview of What's on Your November Ballot: California voters will decide on eight statewide measures this November, covering rent control, Uber and Lyft drivers, property taxes, consumer privacy and more. (CalMatters)
How Would Prop. 15 Impact California's Housing Crisis?: Opponents and some supporters of Prop. 15 worry it could encourage cities to favor retail over housing, but some research suggests that may not be the case. (CalMatters)
Prop 15 Supporters Demand Chevron Pay Its Fair Share in Taxes: Protesters marched Sept. 30 to the Chevron refinery to urge people to vote for Proposition 15, which would tax commercial property according to current value.
California Moves One Step Closer to Granting Parolees Right to Vote: The Free the Vote Act will seek voters' approval in the November election to restore voting rights to former inmates who are free from incarceration but still on parole. (California Black Media)
Ballot Measure Considers Parolees Right to Vote: Supporters of Prop. 17 say letting those on parole vote is "good for democracy and good for public safety." Opponents say they've yet to regain society's trust. (California Black Media)
Fight for Uber and Lyft Drivers to Remain Their Own Bosses Heats Up as November Vote Approaches: Prop 22, funded by app-based companies, will ask California voters to decide whether gig workers should be classified as employees or independent contractors. (California Black Media)
Uber, Lyft and Why California's War Over Gig Work Is Just Beginning: A judge ruled that the ride-hailing giants must comply with AB 5, but legal appeals, a November ballot battle and big questions about organized labor loom large. (CalMatters)
Who's Really Paying For That $10 Uber Ride? Surprise: It's Your Driver: Gig workers often earn less than minimum wage and work long hours with no pay at all in potentially dangerous conditions, say opponents of Proposition 22. (Ethnic Media Services)
Next Week, California Voters Could Get Rid of Cash Bail Statewide: If Prop. 25 passes, suspects would instead be subject to a risk assessment to determine whether they could be released from jail before going on trial.
City Council Sends Gross Receipts Tax to Voters: A gross receipts tax predicted to raise $3.2 million is headed to the November ballot after a majority vote by the Richmond City Council.
Race to the White House
Kanye is on Your 2020 California Ballot as a Vice Presidential Candidate: The American Independent Party nominated Kanye West as the running mate to Roque "Rocky" De La Fuente Guerra, but the rapper says he is running for president — not VP.
Women of Color React to Kamala Harris VP Nomination With Enthusiasm, Reluctance: Their reactions included excitement over seeing a fellow Black and South Asian woman being up for the vice presidency and concern over her record as a prosecutor.
Voters' Perspectives
Importance of Local Elections Motivates Young Voters to Become Politically Active: Young voters in Richmond are excited for local elections because of the potential change their votes can make in their community.
Young Voters Share What It Takes to Get Them Engaged With Local Issues: Young people are not known for voting in local elections, especially, but some say social media and humanizing the candidates could help change that.
Conservative Latinos' Support for Trump Driven By 'Family Values,' Media Distrust: Republicans are counting on the Latino vote, banking on many Latinos' belief in "traditional values" and distrust of the far left and the news media.
Casting Your Ballot
Secretary of State: Many Ways to Vote Before Nov. 3: California Secretary of State reminds voters that Election Day is "the last day to vote" and that they have options when it comes to casting their ballots.
Election Experts, Activists Urge People to Vote Early: With postal service slowed and fewer poll workers available due to COVID-19, experts urge Americans to vote before Election Day whether in person or by mail.
As Trump Takes Aim at Postal Funding, Could He Undermine California's All-Mail Election?: Voting rights groups say recent Postal Service changes could make it harder for voters to cast their ballots by mail in November. But Californians have options. (CalMatters)
Want to Know More?
Enter your address in the Richmond Pulse/Voter's Edge California Voter's Guide to get more information about the candidates and measures on your ballot.